VietNamNet Bridge - Representatives from Russia and Vietnam signed a document on the transfer of a submarine sailor training center for the 636 Kilo class submarine in Cam Ranh Bay to the Vietnam Navy.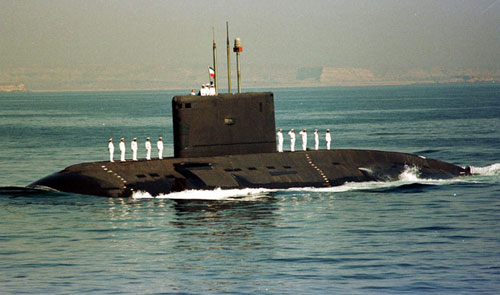 On November 7, Russia will hand over the first submarine to Vietnam.
According to the Vietnam News Agency, the handover ceremony will be held in January 2014, on the occasion the first of the six submarines of project 636 to dock at Cam Ranh Bay.
More than 40 Vietnamese naval officers studied under a 1.5-year program in Russia to train teachers and trainers for the center.
The contract to provide six "Varshavyanka" diesel-electric submarines worth $2 billion to Vietnam was signed in 2009. This is one of the largest naval equipment export contracts of Russia.
The leading analyst on defense in Southeast Asia, Prof. Carl Thayer, said that the military balance in the East Sea will change when Vietnam puts into use Kilo submarines.
It is expected that on November 7, the first submarine named HQ-182 Hanoi will be handed over to Vietnam. The second submarine named HQ-183 Ho Chi Minh City has been completed. The remaining submarines are HQ-184 Hai Phong, HQ-186 Khanh Hoa, HQ-185 Da Nang and HQ- 87 Ba Ria-Vung Tau.
Kilo class submarines are capable of operating at sea in 45 days and they are considered formidable weapon by quiet operation, small noise and being equipped with modern weapons, including missiles and cruise missiles.
Tran Cham