VietNamNet Bridge – General Vo Nguyen Giap made his final trip to historical Dien Bien Phu battlefield in 2004 at the age of 92 to celebrate the 50th anniversary of Dien Bien Phu campaign victory that ended French colonial rule in Indochina in 1954.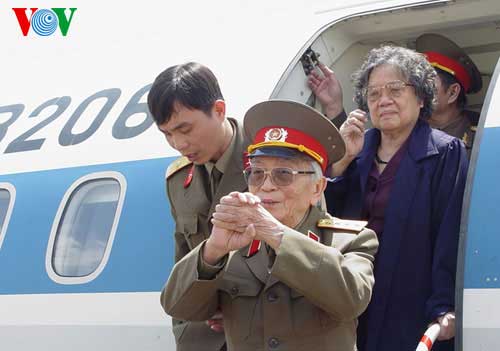 General Giap waves hello to local people from the airport.
He visited comrades, friends, war veterans and local people who made great contributions to the past struggles against foreign invaders for national liberation.
During the visit, the talented General received warm welcome from local residents who had a chance to greet him for the last time before he passed away few days ago.
Some photos of General Giap taken by a VOV reporter during his memorable visit: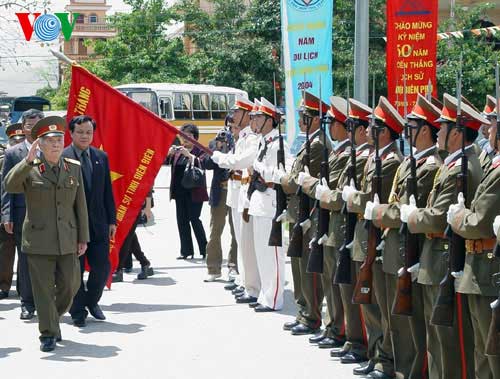 General Giap reviews the guard of honor.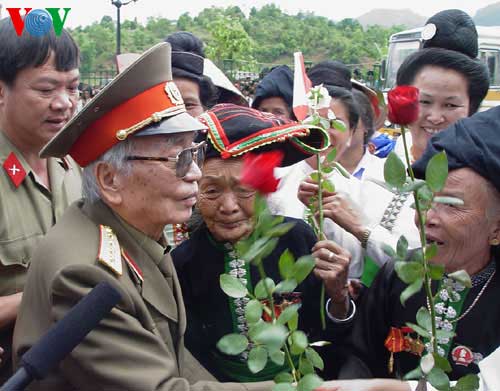 General Giap cares about the elderly.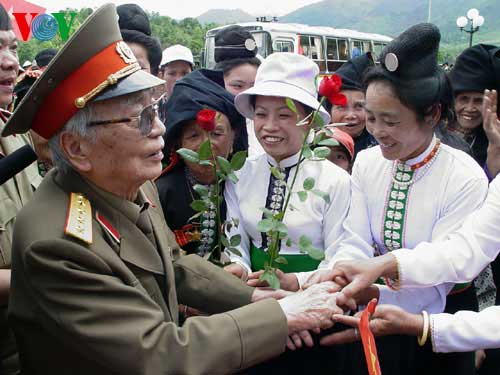 He tightly shakes hand with local residents.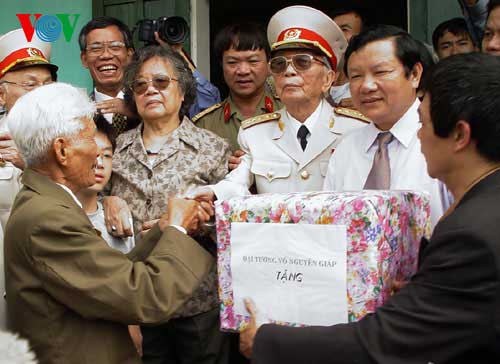 The General presents gifts to disadvantaged people.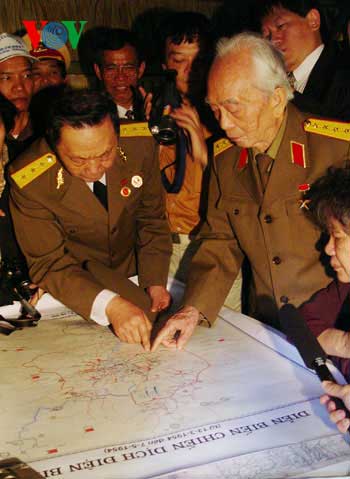 General Giap visits former revolutionary base in Muong Phang Commune.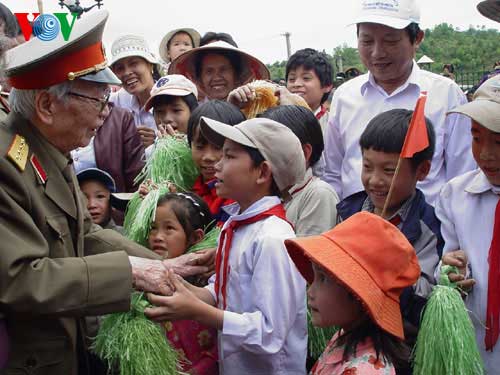 Genera Giap meets with outstanding students.
General Giap talks to youth union members.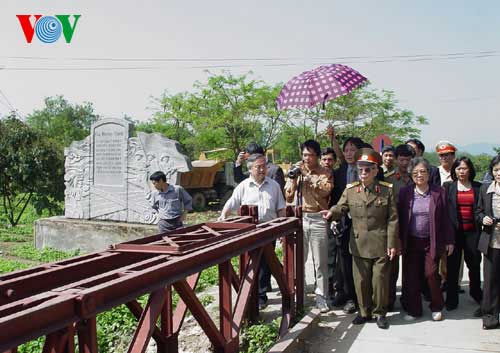 He visits Muong Thanh Bridge.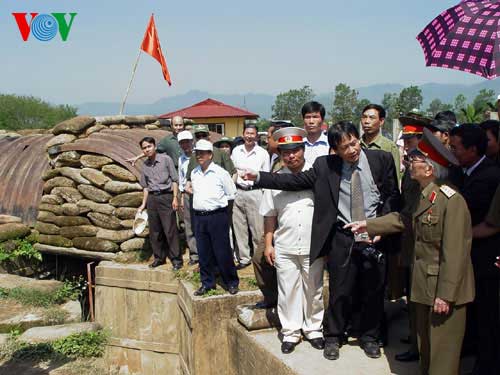 General Giap and his youngest son at French General De Castries' trench.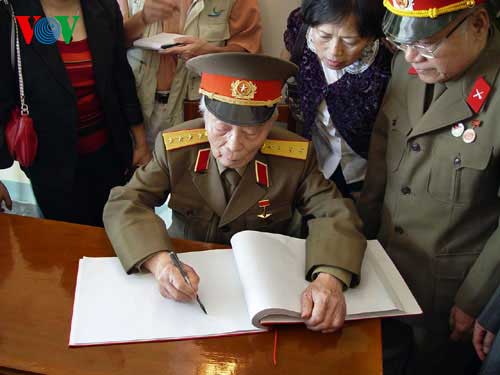 He writes on memorial book at Tong Khao Cemetery in Thanh Nua Commune.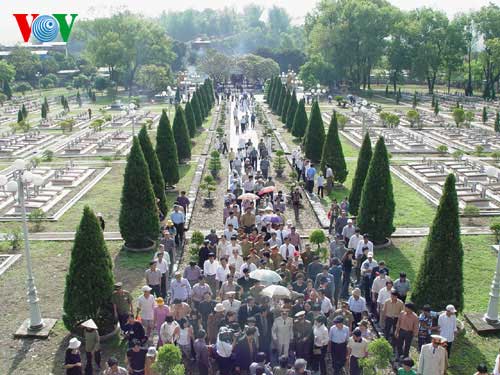 General Giap visits A1 Hill martyrs' cemetery.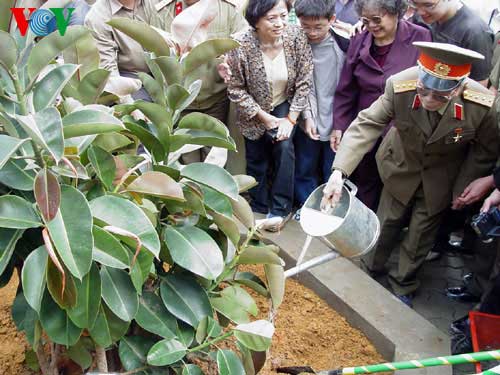 He plants a banian tree at a former military zone in Muong Phang Commune.
Source: VOV