VietNamNet Bridge – Vietnam asks China to respect its sovereignty and refrain from wrongful actions so as to make practical contributions to developing the friendship and cooperation between the two countries as well as maintaining peace and stability in the East Sea.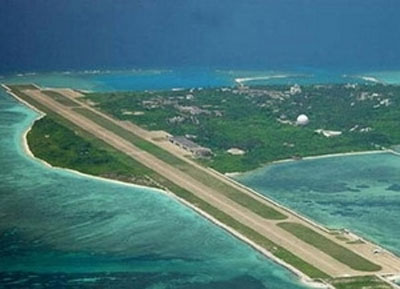 Answering reporters' questions at the Foreign Ministry's regular press conference in Hanoi on October 11 on Vietnam's response to the Chinese side's recent acts, Spokesman Luong Thanh Nghi further said they violated Vietnam's sovereignty over the Hoang Sa (Paracel) and Truong Sa (Spratly) archipelagos.
Following a series of illegal activities of building and developing the so-called "Sansha city", China on October 1 held a flag raising ceremony to mark its National Day on Phu Lam island in the Hoang Sa archipelago.
On October 3, the Chinese navy's Nanhai Fleet held an exercise in the waters of the Hoang Sa archipelago and five days later, China set up a meteorological station of the so-called Sansha city.
Earlier, on September 23, the Chinese press reported that China will deploy unmanned aircraft to strengthen the surveillance of the waters, including the Hoang Sa and Truong Sa archipelagos.
The Chinese side's above-said actions seriously violated Vietnam's sovereignty over the Hoang Sa and Truong Sa archipelagos, international law and the agreement on basic principles guiding the settlement of sea-related issues between Vietnam and China signed in October 2011, Nghi stressed.
They also ran counter to the spirit of the Declaration on Conduct of the Parties in the East Sea (DOC) signed between ASEAN and China in 2002, thus further complicating the East Sea situation, he added.
These acts are totally void, the spokesman affirmed.
Also at the press conference, responding to a question on a cooperation agreement between Sudan and South Sudan signed on September 27, Nghi said that Vietnam welcomes the agreement and believes that the document will contribute to boosting the two countries' relations for the common interests of each country's people and for peace and stability in the region.
Vietnam hopes that the two sides would continue negotiations to seek ways to solve all issues on the spirit of mutual understanding, he added.
VietNamNet/Vietnam Plus