VietNamNet Bridge – China's recent actions to unilaterally assert control of disputed territories in the East Sea may be a violation of international law, said US Senator Jim Webb on the Senate floor on July 25 (local time).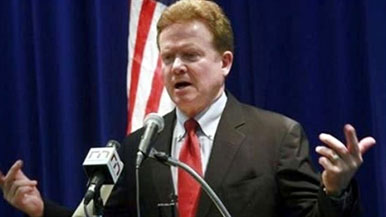 Webb, who is also chair of the Senate Foreign Relations East Asian and Pacific Affairs Subcommittee, urged the US State Department to clarify this situation with China and report back to Congress.

"With the resurgence of a certain faction of the Chinese tied to their military, China has become more and more aggressive," he said. "On June 21, China's State Council approved the establishment of what they call the Sansha City prefectural zone. This is literally the unilateral creation from nowhere of a governmental body in an area that is claimed also by Vietnam."
According to Webb, China claims that these issues will only be resolved bilaterally because they can dominate any nation in this region.  
This is a violation, I think quite arguably, of international law, he said, adding that it is contrary to China's own statements about their willingness to work with ASEAN to try to develop a Code of Conduct. 
** US State Department Spokeswoman Victoria Nuland said at a regular press briefing in Washington on July 24 that the US remains concerned if there are any unilateral moves in the East Sea.

Asked to comment on China's establishment of the so-called "Sansha City", which manages the Hoang Sa (Paracel) and Truong Sa (Spratly) archipelagos, Nuland affirmed they had seen reports regarding recent actions in the East Sea.

"We remain concerned should there be any unilateral moves of this kind that would seem to prejudge an issue that we have said repeatedly can only be solved by negotiations, by dialogue and by a collaborative diplomatic process among all the claimants," she said.
VietNamNet/VOV online