Korean Minister of Land, Infrastructure and Transport Kim Hyun-mi will visit Vietnam and Singapore next week to support local companies' bids for infrastructure projects and expand economic ties with the Southeast Asian nations, according to the Yonhap News Agency.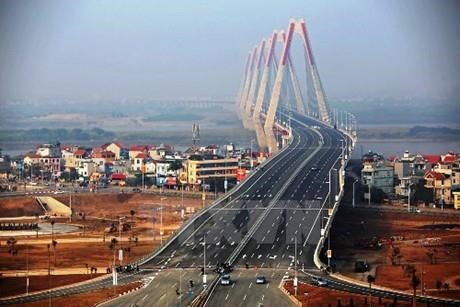 During the four-day trip starting on March 5, Kim will meet senior officials and businesspeople in transport and construction industries. 
In Vietnam, the minister is scheduled to sign a Memorandum of Understanding (MoU) to enhance cooperation in construction, urban development and transportation, and discuss ways to expand infrastructure collaboration. 
Later, she will head to Singapore to seal another MoU on housing and city development, as well as smart city projects. 
Korean investors show more interest in Southeast Asian countries as a way to diversify their export markets in the face of growing protectionism from major trade partners, including the US and China. 
According to the Korea International Trade Association (KITA), the Republic of Korea's exports to Vietnam have been growing in leaps and bounds, with the size of the trade surplus for the Seoul side surpassing that with the US last year.-VNA