President Tran Dai Quang and his spouse begin a three-day State visit to Bangladesh from March 4-6 at the invitation of Bangladeshi President Mohammad Abdul Hamid.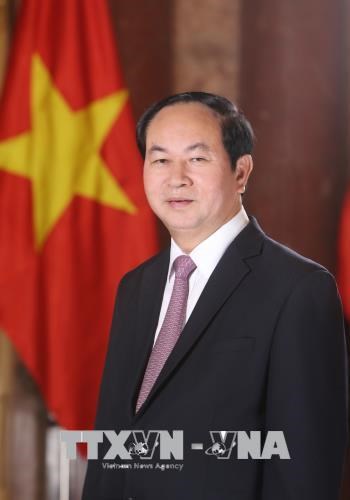 President Tran Dai Quan
Vietnam and Bangladesh officially established diplomatic relations 45 years ago (February 11, 1973). Since then, the two nations have maintained their traditional friendship and fine cooperation, and have seen important development steps in both politics and economy.
Vietnam has always attached importance to and wanted to further develop its friendly and cooperative relations with Bangladesh. The two countries have stood side by side and supported each other in the process of national construction, sovereignty safeguarding and economic development in each nation.
President Tran Dai Quang's visit affirms Vietnam's consistent foreign policy of independence, self-reliance, multilateralisation and diversification of international relations, including attaching importance to strengthening bilateral ties with Bangladesh. 
The visit is also expected to boost two-way trade in the near future. With a lot of cooperation potential in the fields of agriculture, garment-textiles and electronics, Vietnam and Bangladesh is striving to lift bilateral trade value to 1 billion USD in the coming time. 
President Tran Dai Quang is being accompanied by Deputy Prime Minister and Foreign Minister Pham Binh Minh, Head of the Presidential Office Dao Viet Trung, Minister of Planning and Investment Nguyen Chi Dung, and Minister of Agriculture and Rural Development Nguyen Xuan Cuong, among others.-VNA