Politburo member Tran Quoc Vuong has been assigned to embrace a mission as the permanent member of the Secretariat of the Communist Party of Vietnam Central Committee (CPVCC) from August 1.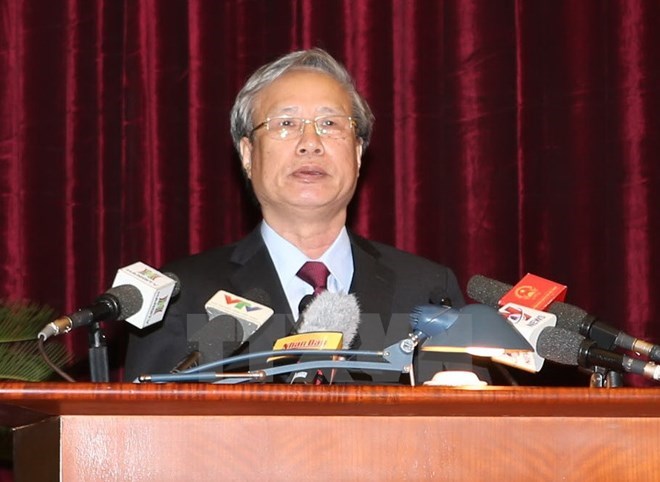 Politburo member Tran Quoc Vuong 
In its decision the CPVCC's Political Bureau, asked Vuong, who is also Secretary of the CPVCC and Head of the CPVCC's Inspection Commission, to take on the assignment as Politburo member and permanent member of the CPVCC's Secretariat Dinh The Huynh is undergoing illness treatment.
The decision was made by the Political Bureau during its meeting on July 28 after considering a request from the CPVCC's Organisation Commission.
VNA