The National Assembly (NA) Offices of Vietnam and Laos are holding their ninth joint conference in the central city of Da Nang from July 24-28 to share experience in assisting the two legislatures.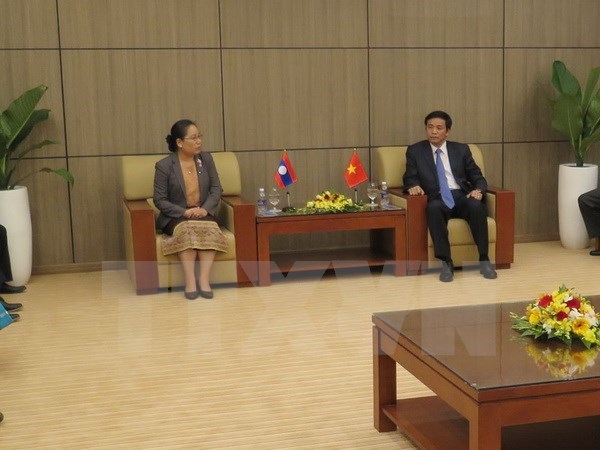 Secretary General of the Vietnamese NA Nguyen Hanh Phuc (R) and General Secretary of the Lao NA Suansavanh Vigaket chair the conference
Speaking at the opening ceremony on July 25, permanent Vice Chairwoman of the Vietnamese NA Tong Thi Phong spoke highly of close cooperation between the two offices over the past years.
To maintain the efficiency of the annual conference, Phong suggested the offices select specific topics to discuss, intensify the sharing of experience in serving the two legislative bodies, especially in helping the Chairperson, the NA Standing Committee and NA agencies carry out external relations work.
According to Nguyen Hanh Phuc, Secretary General of the Vietnamese NA and head of its Office, following up the outcomes of the two NA's conference in Son La in early July, this conference focuses on discussing the coordination between the NA Office and the provincial People's Council Office in serving operations of the NA and the People's Council, as well as the implementation of the NA Secretariat's missions.
Secretary General of the Lao NA Suansavanh Vigaket affirmed that the conference offers a good chance for the two offices to assess contents of signed cooperation agreements to address the shortcomings in order to better serve the two legislative bodies.
VNA