Vietnam reiterates its support of every effort to promote dialogue and maintain peace and stability in the Korean Peninsula, Foreign Ministry spokesperson Le Thi Thu Hang said on May 30.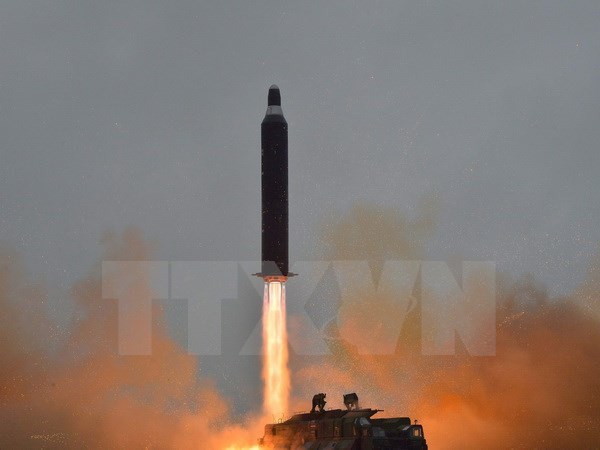 Responding to reporters' inquiry about Vietnam's reaction to the May 29 test-firing of a ballistic missile by the Democratic People's Republic of Korea, she said Vietnam is highly concerned about recent developments in the Korean Peninsula, especially the DPRK's repeated missile launches, which seriously violated resolutions of the United Nations' Security Council. 
"The maintenance of peace, stability and prosperous development in the region is in the best interests and the shared responsibility of every country," the spokesperson said. 
Vietnam calls on countries to fully implement the UN Security Council's resolutions relevant to the issue, and to make constructive and practical contribution to maintaining peace, stability in the region and the world.
VNA