Delegates at the Asia-Pacific Economic Cooperation Forum (APEC) 2017 were impressed by Vietnam's preparations for the event, hailing Hanoi as a hospitable city on the sidelines of the APEC Second Senior Officials' Meeting (SOM-2) and related meetings from May 9-21.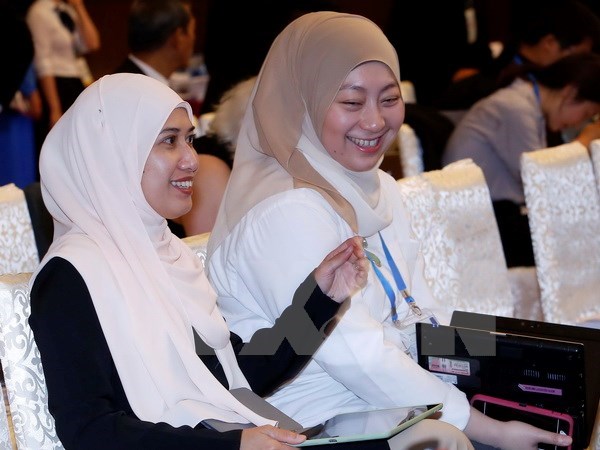 Assistant Secretary at the Australian Department of Industry and International Strategies Malcolm Greening praised the logistics staff at the National Convention Centre, adding that he was impressed by the professionalism of his Vietnamese colleagues during the SOM-2. 
Yang Zifeng from the Chinese Academy of Sciences said preparations for APEC 2017 had been thorough and said Vietnam was hosting a successful APEC Year. 
Director General of the Asia-Pacific Regional Integration Division under the New Zealand Ministry of Foreign Affairs and Trade Alison Mann said she has visited Vietnam several times and is always impressed by the country and people here, especially Hanoi. 
Meanwhile, head of the Bureau of International Affairs under the Academy of Sciences of Malaysia Nina Azrah Razali, said it was her first visit to Hanoi and she visited popular tourist attractions such as Sword Lake, Dong Xuan market and the Old Quarter. 
VNA