Vietnam always respects and will make every effort to maintain and develop the traditional friendship, comprehensive and long-term cooperation with the Cambodian Government and Royal Armed Forces.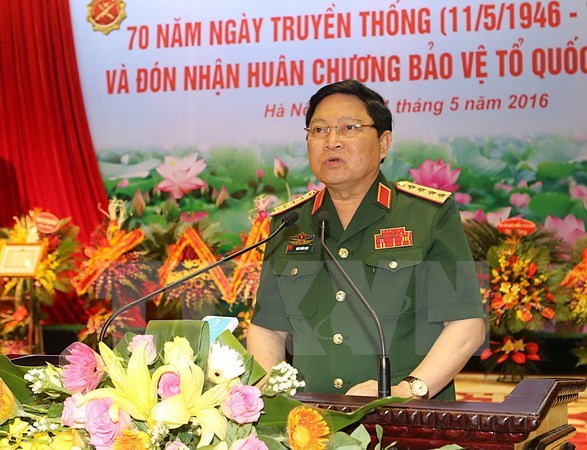 Defence Minister Gen. Ngo Xuan Lich
Defence Minister Gen. Ngo Xuan Lich made the remark in Hanoi on March 27 at a reception for visiting Deputy Chief of Defence Intelligence of the Royal Cambodian Armed Forces (RCAF) Lieut. Gen. Hun Manet.
During the reception, Gen. Lich highlighted the fruitful development of the Vietnam-Cambodia relations across fields in recent years, especially in training and delegation exchange, saying that it significantly contributes to enhancing the ties between the two countries and their armies. 
For his part, Hun Manet said the RCAF always remembers multi-faceted support by the Vietnam People's Amy, affirmed that he will do his utmost to foster the fine relationship between the two countries.
VNA