The National Assembly Standing Committee gave opinions on the draft law on public debt management (revised) on March 20 in Hanoi.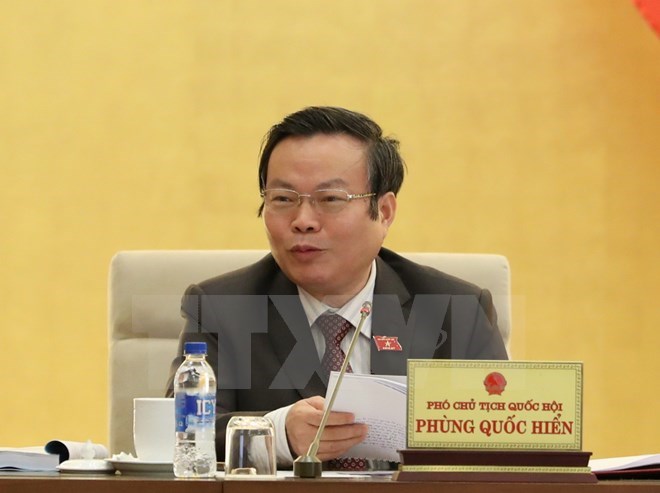 Vice Chairman of the National Assembly Phung Quoc Hien.
Minister of Finance Dinh Tien Dung said that the Law on Public Debt Management set an appropriate legal corridor for socio-economic development and contributed to offsetting State budget overspending since it was launched over six years ago.
It helped create investments for crucial fields of the economy via re-lending of the Government's foreign capital and the Government's guarantee.
However, many regulations of the law are no longer consistent with the reality, and have yet to match with some of provisions of the existing legal system.
Agreeing on the need to revise the law in order to remedy the problems, the NA's Finance and Budget Committee said it is necessary to examine and complete the scope of adjustments to the law, and principles on public debt management and use, and the control of public debts at safe level, and responsibility of agencies, organisations and individuals in managing and using public debt.
Minister Dinh Tien Dung delivered a report, affirming that loose management and inharmonious coordination among sectors and agencies are the reason behind the increase in public debt and overspending.
VNA