The Asian Infrastructure Investment Bank (AIIB) wants to work with Ho Chi Minh City in tacking urban issues, such as traffic congestion and waste treatment, said President of the bank Jin Liqun.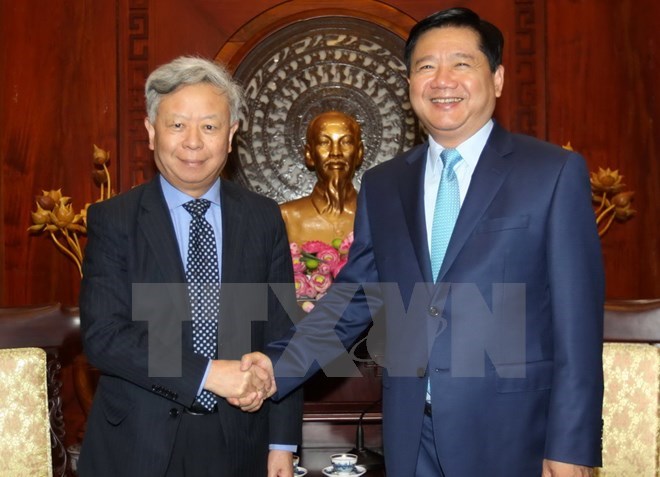 Secretary of the HCM City Party Committee Dinh La Thang (R) shakes hands with President of Asian Infrastructure Investment Bank Jin Liqun.
Jin made the statement at a meeting with Secretary of the municipal Party Committee Dinh La Thang on March 6. 
The AIIB will consider offering preferential financial assistance directly to local private companies operating in the infrastructure sector, he noted.
If Vietnam pursues the current development strategy, the country would continue to be among regional top players in terms of growth, the bank leader said, adding that his agency is willing to provide development projects in Vietnam with preferential loans at equal to or better conditions than those offered by other international financial institutions.
Secretary Thang stressed the southern hub's willingness to cooperate with the AIIB for mutual benefits and regional prosperity.
He said between now and 2030, Ho Chi Minh City will need about 50 billion USD for infrustructure, saying that the bank's direct investment in the city or support toward local investors is highly welcomed.
VNA