VN may develop a code on competition which is asymptotic to international rules and economic integration by mid-2018.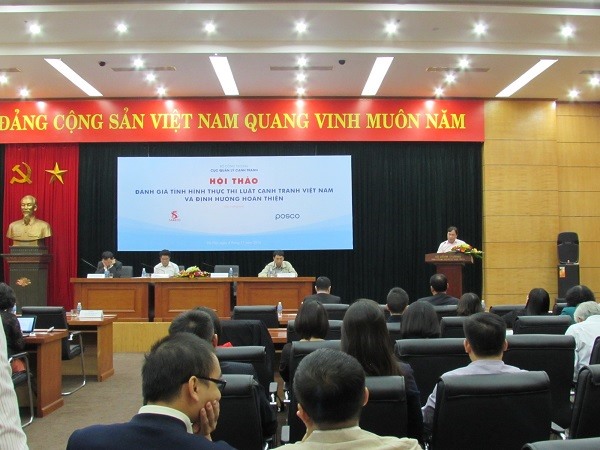 This was stated by Nguyen Phuong Nam, deputy director of the Vietnam Competition Agency under the Ministry of Industry and Trade.
Nam said at the workshop on reviewing the Law on Competition and seeking amendments was held late last week  in Hanoi in which it was decided that it was necessary to develop a transparent framework on competition to ensure healthy competition among businesses and better control over monopoly.
The Law on Competition, after 10 years in force, has revealed limitations, especially in human resources and facilities while competition-related violations were more sophisticated in rapid international integration.
According to Phung Van Thanh, deputy head of the Vietnam Competition Agency's Investigation Department, there was a lack of coordination among relevant organisations in competition investigation.
Thanh also said there were two agencies in charge of handling competition violations - Vietnam Competition Authority and Competition Council -- which would lead to overlapping and difficulties in implementation.
The Viet Nam Competition Authority is currently in charge of investigation and handling certain types of violations, while the remaining violations are transferred to the Competition Council.
Experts said it is necessary to have a single organisation in charge of investigating and handling competition-related violations.
Statistics showed that the Viet Nam Competition Authority received more than 300 complaints and investigated 158 cases, of which 150 cases were fined. 
VNS