The plan on mid-term public investment for 2016-2020 was among the topics put on the table during group discussions as part of the 14 th National Assembly's second meeting on October 22 afternoon.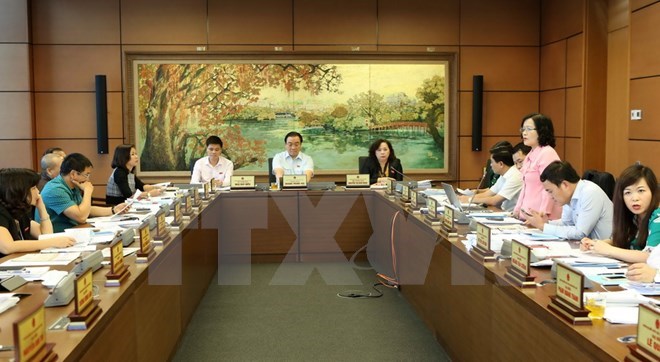 A group discussion of the 14th National Assembly's second meeting on October 22 afternoon
Legislators shared the view that the plan will directly impact on the country's socio-economic development, financial security and safety in the next five years.
Some suggested the plan set forth major orientations on the total investment capital sourced from the State budget and allocations for each ministry, agency and locality.
Others said mid-term public investment should be combined with growth model reform and economic restructuring, and focus on such areas as agriculture, forestry, fisheries, services, information-technology, industry and environmental protection.
In the field of transport, it is necessary to pour more investment into waterways and railways apart from roads, they noted.
Several law-makers underlined the need to pay more attention to business culture in order to prop up the national economy.
Regarding the implementation of the State budget in 2016, State budget estimates and allocations in 2017, the legislators agreed with the State budget collection estimate at more than 1.2 trillion VND (54 million USD).
They suggested the Government increase inspections and audits in an effort to promptly detect frauds.
Several deputies said State budget should be increased for social welfare and climate change as saltwater intrusion is predicted to continue affecting Mekong Delta provinces in 2017.
Other opinions proposed injecting more investment in medical centres at the grassroots level.
Also in the afternoon session, the lawmakers debated the mobilisation and use of loans and public debt management in the 2016-2020 period.-VNA