The Government Inspectorate detected four corruption cases involving six people with a combined monetary value of 3.1 billion VND (139,500 USD) in the first three months of 2016, heard a press conference in Hanoi on April 14.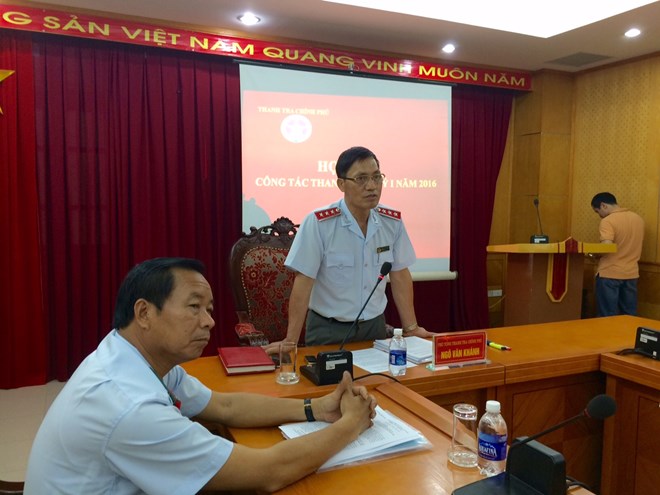 Deputy Inspector General Ngo Van Khanh speaks at the press conference.
Inspectors proposed administrative punishments on three individuals and penal punishments on three cases and five individuals.
The Government Inspectorate conducted 1,553 administrative inspections and 33,927 specialised inspections in the period, discovering violations of economic laws involving over 23.3 trillion VND (1.04 billion USD) and nearly 2,000 hectares of land.
It asked to reclaim 731.5 billion VND (32.9 million USD) to the State budget and 335.6 hectares of land, while collecting fines of 642.7 billion VND (28.9 million USD) for administrative violations.
The sector will increase surprise inspections to detect any violations, especially examining the responsibility of heads of State-run management agencies in implementing the law on inspection, citizen reception, settlement of complaints and counter-corruption, in the second quarter of 2016.
Another important task for the sector is to increase the reception of citizens and effectively handle complaints and denunciations to serve the upcoming elections of deputies to the 14th tenure of National Assembly and the People's Council at all levels, said Deputy Inspector General Ngo Van Khanh.
VNA