VietNamNet Bridge – The Government has assigned the Ministry of Industry and Trade and Ministry of Justice to prepare a report on the Trans-Pacific Partnership (TPP) to submit to the National Assembly for approval at the NA session in mid-2016.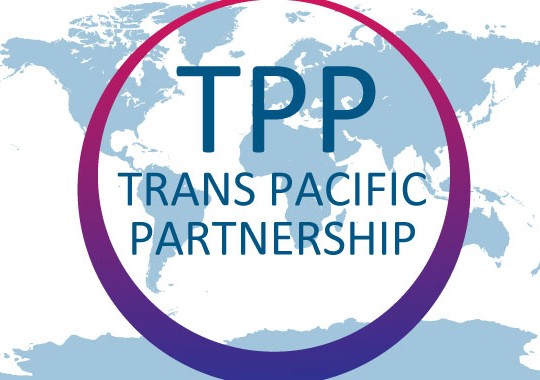 According to the Government, the TPP is important in economic, political and social aspects and it is the fruit of a long process of seven years.
"So far, though the TPP has not taken effect yet, it has begun to bring practical benefits for Vietnam. Vietnam's position has been affirmed in the international market, foreign investment has increased and the agreement is forecast to have a positive impact on all aspects of life," said the Government report.
According to the Government, the early ratification of the TPP has important implications for assertion of Vietnam's high political determination, showing Vietnam's role as an active member in the TPP; contributing to perfecting the modern market economy and legal system in the country to be ready for the effective implementation of commitments; and giving enough time for businesses, citizens and the entire society to prepare and actively participate once the TPP takes effect.
The government plans to submit the TPP to the National Assembly for ratification at the NA session in July 2016. To keep this process, the Prime Minister assigned relevant ministries and agencies to complete the review of impact of the TPP on the legal provisions of Vietnam.
The negotiation of TPP started in March 2010, with the participation of 12 countries, including Australia, Brunei, Canada, Chile, Japan, Malaysia, Mexico, New Zealand, Peru, Singapore, the US and Vietnam.
The negotiations were completed in October last year and in November, the full text of the agreement was also announced.
The agreement covers intellectual property rights, foreign investment laws, environmental standards and labor, procurement policy, competition and state-owned companies, and the dispute settlement process.
Once completed, the agreement will cover 40% of the global economy and contribute to the world economy almost $300 billion per year.
Le Ha