Vietnam welcomes China's plan to release water from its Jinghong Hydropower Station reservoir into the lower Mekong River in order to deal with drought in Vietnam from March 15-April 4.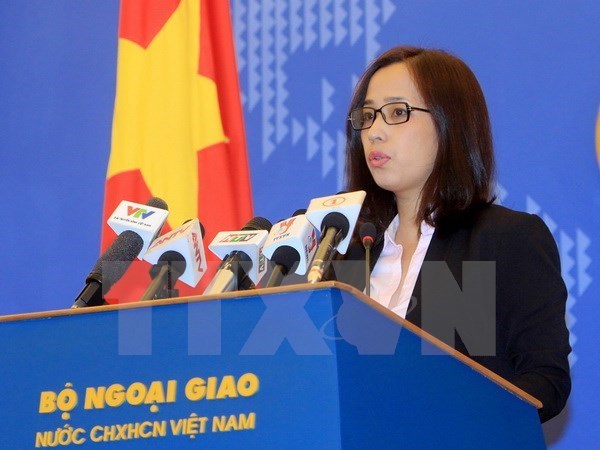 Vietnamese Foreign Ministry's Vice Spokesperson Pham Thu Hang.
The statement was made by Vietnamese Foreign Ministry's Vice Spokesperson Pham Thu Hang on March 14.
Earlier, Vietnam proposed China increase its outflow from the Jinghong Hydropower Station to the lower reach of the Mekong River to cope with drought and salt intrusion in a number of Vietnam's Mekong Delta provinces.
"We held that the protection and sustainable use of water in the Mekong River is the responsibility shared by countries along the river to harmonise the interests of relevant nations and regional people's lives," the Vice Spokeswoman said.
Across the Mekong Delta region – Vietnam's largest rice producer, as many as 140,000ha of rice has been damaged so far, nearly 90,000 ha of which resulted in a 70 percent loss of crop.
In the 2015-2016 winter-spring crop, there are 339,200ha of rice in coastal Mekong Delta provinces prone to saltwater intrusion and drought, accounting for 21.9 percent of the region's total rice area, 104,000ha of which have already been severely impacted.
If the drought prolongs till June, nearly 500,000ha of rice will have to remain unsown, equivalent to over 40 percent of the total area of coastal provinces and 30 percent of the overall cultivation acreage in the region.
More than 150,000 regional households with 600,000 people are lacking fresh water.
VNA