Vietnam is attending the 33 rd session of the Food and Agriculture Organisation of the United Nations (FAO) Regional Conference for Asia and the Pacific in Malaysia.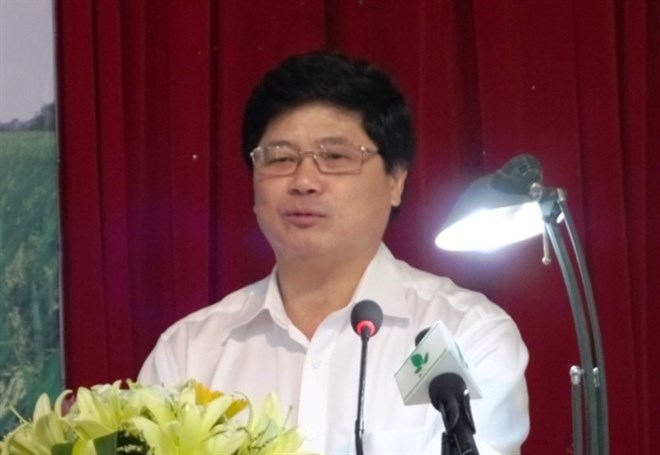 Deputy Minister of Agriculture and Rural Development Le Quoc Doanh.(Source: nongdan.com.vn)
The conference, which runs through to March 11, focuses on the opportunities and challenges in the region and priority areas of work to improve food security and nutrition, increase agricultural productivity, raise the standard of living in rural populations and contribute to sustainable economic growth.
Present at the event are agriculture ministers from 46 countries across Asia and the Pacific and representatives from international non-governmental organisations, intergovernmental organisations and UN organisations.
The Vietnamese delegation is led by Deputy Minister of Agriculture and Rural Development Le Quoc Doanh.
Speaking at the opening ceremony of the event, Malaysian Deputy Prime Minister Admad Zahid Hamidi said food security equates to national security.
Three approaches to ensuring food security in the region include stimulating private sector investment in agriculture, addressing climate change issues with sustainable agriculture and reducing poverty by utilising biodiversity, he stated.
In his speech, Deputy Minister Le Quoc Doanh said Vietnam has achieved food security at national level but at household level, challenges remain.
Since June 2013, Vietnam has implemented the national agriculture restructuring programme between 2011-2020 towards increasing products' added value, sustainable development and green growth, Doanh noted.
Vietnam hopes the FAO would continue to support the country in connecting farmers and engaging the private sector into the restructuring process, he said, adding that the country looks to cooperate with FAO and other member states to together fulfill the Sustainable Development Goals set out.
Vietnam is also willing to send experts to countries in Africa, Latin America and Asia in order to help them apply new crop varieties and stimulate agriculture, he stressed.
VNA