Chinese airplanes' unannounced operations in the Ho Chi Minh Flight Information Region (FIR) in the last few days violated the International Civil Aviation Organisation (ICAO)'s regulations and imperiled aviation safety in the region, Director of the Civil Aviation Authority of Vietnam (CAAV) Lai Xuan Thanh said.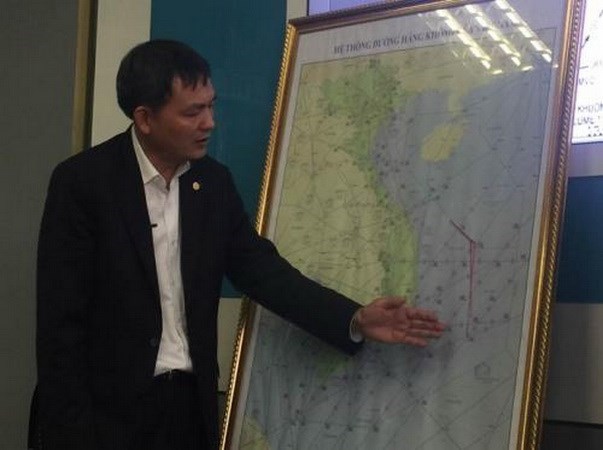 Director of the Civil Aviation Authority of Vietnam Lai Xuan Thanh.
From January 1 to early January 8, the Chinese side conducted 46 flights to the Ho Chi Minh FIR. The flights interfered with the air traffic service (ATS) routes L625, N892 (flight levels from FL135 to FL460), and route M771 (flight levels from FL250 to FL460), from the reporting point FONA to ALDAS.
The ICAO requires airplanes to report their positions when they fly to such points.
The CAAV said the area that the Chinese planes operated contains a great number of international air routes. These planes crossed many different routes without any notice about their flights or contact with the flight operating agency.
That seriously imperiled aviation safety in the region, the authority stressed.
Director Thanh said that on late January 8, the CAAV sent another document to the ICAO in which it reiterated that the Chinese planes infringed the ICAO regulations.
The CAAV requested the ICAO to take measures and solutions to prevent countries from doing activities that threaten regional and international aviation safety.
He added that his authority will also give notification to neighbouring countries so that they could coordinate and raise a voice against operations endangering aviation safety.
Earlier, the CAAV had submitted a document to the ICAO to report some planes operating in the Ho Chi Minh FIR without any contact with the air traffic control agency as internationally regulated.
VNA