The time-honoured amity between Vietnamese and Cambodian armies and peoples is expected to thrive in the years to come.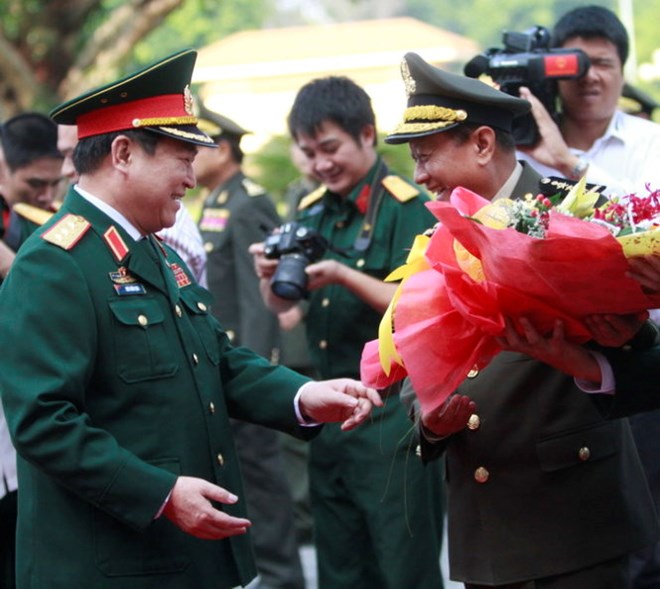 Senior Lieutenant General Ngo Xuan Lich (L) welcomes General Nieng Phat.
General Nieng Phat, Minister of State of the Cambodia Ministry of National Defence, made the wish at a working session with Lieutenant General Nguyen The Ket, Political Commissar of the High Command of Capital Hanoi, on September 15.
The General said he hopes relations between the Hanoi high command and the special region high command of the Cambodian Royal Army would deepen moving forward.
He took the occasion to thank the Vietnamese army and people for supporting Cambodia in its national liberation efforts.
The Vietnamese official said the Hanoi high command and its Cambodian counterpart have organised a number of cooperation programmes to share experience in building and developing armies in their respective countries.
The two sides have also reviewed the implementation of the Protocol on cooperation between the two nations' defence ministries together with annual collaboration plans to cement and advance the bilateral friendship and solidarity, he added.
VNA