VietNamNet Bridge – The protection of the rights of people with disabilities was high on Viet Nam's agenda, said Ambassador Nguyen Phuong Nga, Permanent Representative of Viet Nam to the United Nations (UN)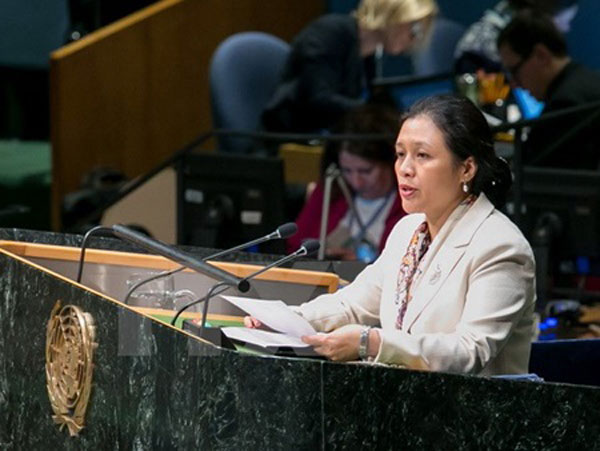 Ambassador Nguyen Phuong Nga. — Photo VNA
"We have put in place legal, regulatory and policy frameworks to this end," she said at the eighth Conference of State Parties to the Convention on the Rights of Persons with Disabilities that opened on Tuesday in New York.
Nga said the National Project to Support People with Disabilities sets specific targets including healthcare, education, employment, accessibility to public services, legal services, cultural and sport activities.
Viet Nam was also working to improve data and statistics on disabilities and address the vulnerability of those with them, especially in disaster-related conditions, she added.
"One important philosophy guiding our efforts is the recognition that people may have disabilities, but they are not disabled", she said, adding that "What is important therefore is how to enable them, by providing access to education, vocational training and employment, to credit and business opportunities".
This was a sustainable way of support for people with disabilities to ensure their full and equal participation and help them escape poverty, Nga said.
She also thanked UN agencies, development partners and organisations and individuals for their support for people with disabilities in Viet Nam.
The conference, which was attended by more than 600 delegates from member countries and relevant organisations, will end today.
The conference agenda includes round table talks about poverty reduction and hunger eradication, and inequality; improving disability data and statistics and creating access to education for women and children with disabilities.
Source: VNS