VietNamNet Bridge – On August 16, the Cuc Phuong National Park will receive 71 Vietnamese pond turtles from the zoo of the Rotterdam Zoo in the Netherlands and the Munster Zoo in Germany, said Mr. Bui Dang Phong, director of the Cuc Phuong Turtle Conservation Center.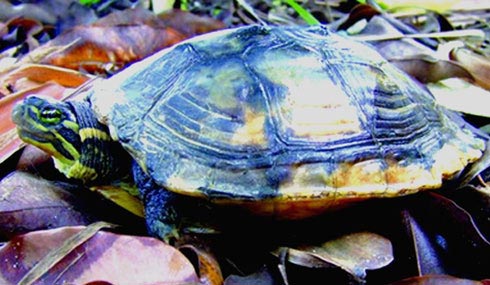 The Vietnamese pond turtle is an endemic freshwater turtle species in Vietnam, which is included in the list of critically endangered wildlife.
Endemic to a small area in central Vietnam, it was reportedly abundant in the 1930s, but all field surveys after 1941 had failed to locate any individuals in the wild. As it was occasionally seen traded as food, it was not yet extinct in the wild however. In 2006, a wild population of Vietnamese pond turtles was found in Quang Nam Province.
Currently, the number of Vietnamese pond turtles in the wild is rapidly declining due to poaching, illegal trade and habitat loss.
Cuc Phuong National Park is located in Ninh Binh Province. It is Vietnam's first national park and is the country's largest nature reserve. The park is one of the most important sites for biodiversity in Vietnam.
The turtle conservation center was established in 1998 and is home to some of the most endangered turtles in Vietnam, including the Vietnamese pond turtles which are nearly extinct in the wild.
PV