VietNamNet Bridge – The National Geographic has published pictures of poisonous snakes in the world, which can be used in making medicine, including cobras raised in the village of Le Mat, Hanoi.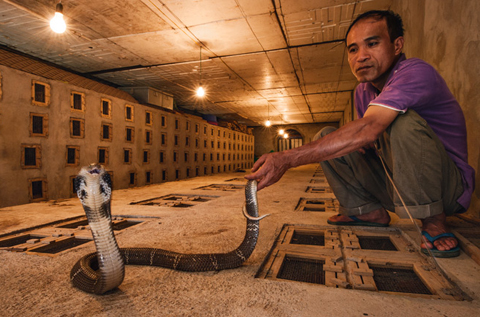 This cobra, known to spit its venom, is one of numerous snakes farmed in concrete bunkers in Le Mat Village, Hanoi. Cobras in Vietnam and many other snakes are traded within Southeast Asia for consumption.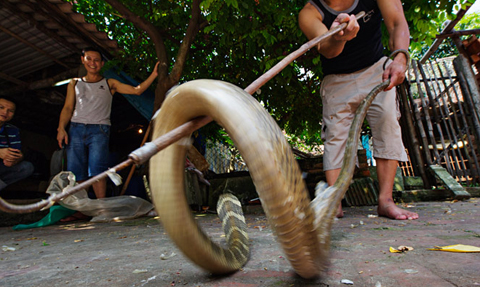 A snake farmer displays one of his prize king cobras, bred in his backyard pen. The economy of his village, which is near Hanoi, relies heavily on the snake trade.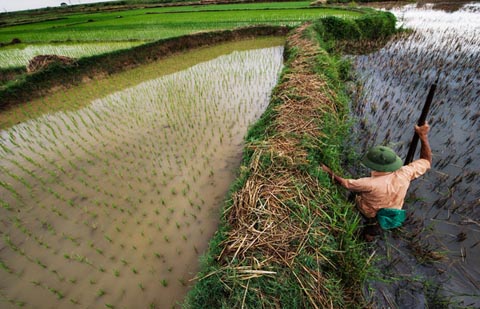 Barefoot and bare-handed, 59-year-old Hoang Van Tan searches for snakes—preferably cobras—in a rice field near his village. He uses a long pole to wrangle a snake into a bag tucked into the back of his pants. He keeps a few snakes for his family to eat and sells the rest to a local restaurant or an exporter. A cobra can bring a hundred dollars—a lot in rural Vietnam.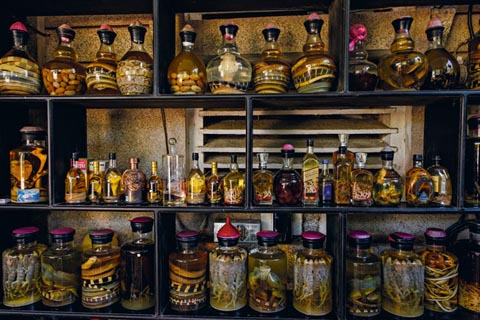 Snakes, snake eggs, and lizards infuse rice wine in bottles at a restaurant in Le Mat Village. Locals say that drinking these concoctions eases pain, keeps organs healthy, and boosts virility.
The evening drink special at a Le Mat restaurant in Vietnam is king cobra in rice wine. Venomous reptiles are cooked to order to satisfy discriminating diners. Cobra dishes are expensive, so most patrons order less costly meals, perhaps with a shot of cobra wine on the side.



NG