VietNamNet Bridge - After three years of implementing the ecological industrial zone (IZ) model, 72 businesses in Vietnam have saved VND70 billion by reducing the amount of waste discharged into the environment.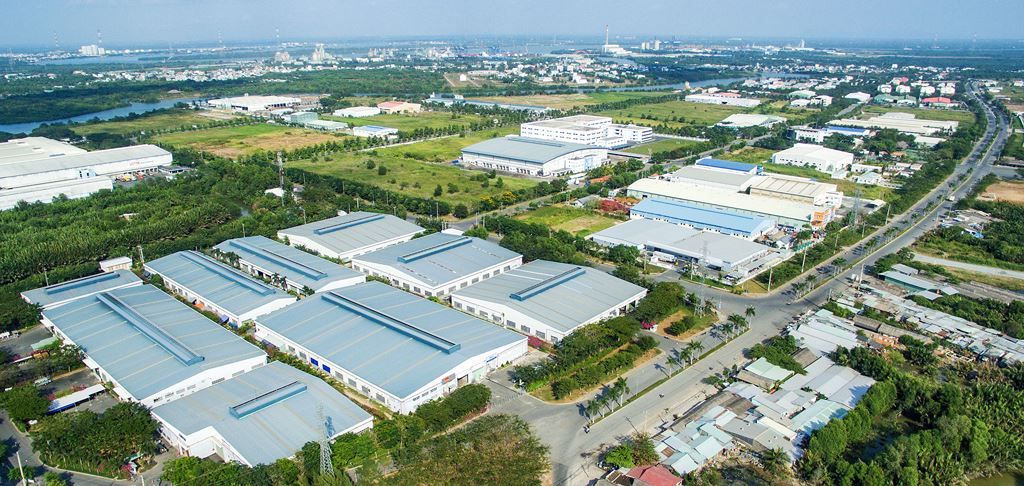 Vietnam wants more ecological IZs
By December 2017, Vietnam had 326 IZs and export processing zones (EPZs). Industrial production activities caused challenges to the environment and human health. 

Thirteen percent of operational IZs don't have waste treatment plants, while 18 percent of industrial waste is hazardous. Most IZs ineffectively use natural resources and generate adverse effects on the environment.

Developing ecological IZs is highlighted as an important task to help improve the efficiency of production and environmental protection.

Pursuing the green development strategy to use energy more effectively and reduce emissions, the Prime Minister in 2014 approved the project on developing ecological IZs with total non-refundable capital of over $4.5 million from GEF (Global Environment Facility), SECO (Swiss State Secretariat for Economic Affairs) and UNIDO (United Nations Industrial Development Organization).
Under the project, implemented in 2015-2018, three existing IZs in Ninh Binh, Da Nang and Can Tho will be converted into ecological IZs on a trial basis.
Under the project, implemented in 2015-2018, three existing IZs in Ninh Binh, Da Nang and Can Tho will be converted into ecological IZs on a trial basis.

The project also aims to improve the use of natural resources by reducing the use of raw natural resources, water and energy.  

The project reduces the negative impact that industrial zones have on the environment, and improves the environment in surrounding areas and the health of the workers, as well as heightening the community's quality of life by reducing greenhouse gas emissions.

According to Tran Duy Dong from the Ministry of Planning and Investment, this is the first multi-field industrial project funded by GEF.  Though many barriers still exist, the initial results gained by Vietnam have been highly appreciated by GEF's organizations.

Tran Thanh Phuong, the manager of the national project on ecological IZ development, said that 72 enterprises in the IZs in Da Nang, Can Tho and Ninh Binh have saved VND70 billion by reducing the volume of waste discharged to the environment and taking full advantage of natural resources for cleaner production.

"Vietnam is moving toward a new economic development model based on circular economy. Ecological IZ is a model of the circular economy, i.e. a closed economy, where things put out by an individual in the economy could be used by another individual, thus minimizing waste into the environment," Phuong said.

Hoa Khanh IZ is a success story of the project. Experts, after surveying the eight enterprises there, found that enterprises could save 5-10 percent of electricity, 3-5 percent of waster, reduce 510 tons of CO2, 95 kilograms of COD and 51.1 µg of Teq PCDD/F every year.
RELATED NEWS
Vietnam plans to prioritize ecological IZ development
Mismanagement in coastal industrial zones leads to sea pollution
Chi Mai