Authorities have consecutively rescued two Asian black bears in the Central Highlands province of Lam Dong within a week, according to the Education for Nature Vietnam (ENV).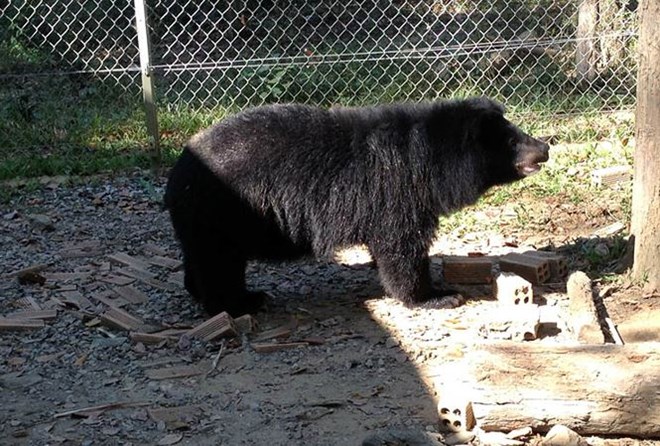 An Asian black bear in Cat Tien National Park (Source: https://www.tienphong.vn)
The bear rescue centre in Cat Tien National Park managed by the Free the Bears organisation on June 12 received an Asian black bear held in captivity for 18 years, ENV said. 
Previously, on June 6, the Free the Bears organisation also received an Asian black bear and handed over it to the centre. 
The hand-over shows efforts made by the Vietnamese Government as well as preservation organisations and partners ending bear captivity in the country. 
Lam Dong province's Forest Protection Department staff have worked hard to persuade and encourage locals to voluntarily release bears.
More efforts have been made to call on local residents to free remaining bears in the locality, towards making Lam Dong become the locality with no captive bears. 
ENV said as many as 22 localities nationwide have so far reported no bears held in captivity. 
From the beginning of the year, the last bears held in captivity in the Mekong Delta city of Can Tho and the northern province of  Ninh Binh were released and handed over to the rescue centres. 
Effort made by localities in the work is a positive sign showing that Vietnam may soon end bear captivity in the near future. 
In 2005, a government programme was launched to stop this cruelty, and several legal documents were introduced to strengthen the management of the captive bear population. 
Many rescue centres and institutions were established to receive captive bears.
Vietnam is home to the Asian black bear and sun bear, which have been listed as vulnerable species by the International Union for the Conservation of Nature.-VNA