The People's Procuracy of Nha Trang City has finished the indictment to sentence Hoàng Tuấn Hải to two to seven years in prison for smuggling sea turtles.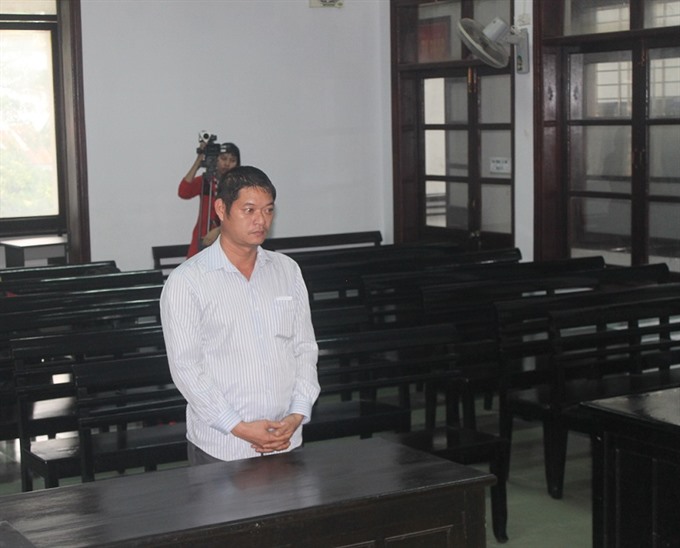 Hoàng Tuấn Hải at the court in January. — Photo courtesy of Education for Nature Việt Nam
Hải had smuggled over 10 tonnes of sea turtles in late 2014.
This is believed to be the world's largest sea turtle smuggling case, according to Education for Nature Việt Nam (ENV).
The People's Court of the city has scheduled the second hearing of the case on May 30 (next Wednesday).
The indictment was completed after the first court returned files asking the police for further investigation into the case since January 2018.
Under the investigation, Hải, 46, was also charged with criminal liability for storing nearly 9,000 dead sea turtles for commercial purposes in December 2014 in Phước Đồng Commune.
The police decided to prosecute Hải in October 2016 for violating regulations on protecting animals in the list of endangered and rare species as per Article 190 of the 1999 Penal Code, revised in 2009, after they investigated the case for over a year.
ENV deputy director Bùi Thị Hà said the centre fully agreed with the indictment of the People's Procuracy.
It was a good effort on the part of the bodies conducting the legal proceedings of the case to clarify the facts and propose a penalty framework in accordance with the serious offenses, she said. — VNS