The number forestry law violations in the first four months of 2018 declined by 31 percent from last year to 4,226, reported the Vietnam Administration of Forestry.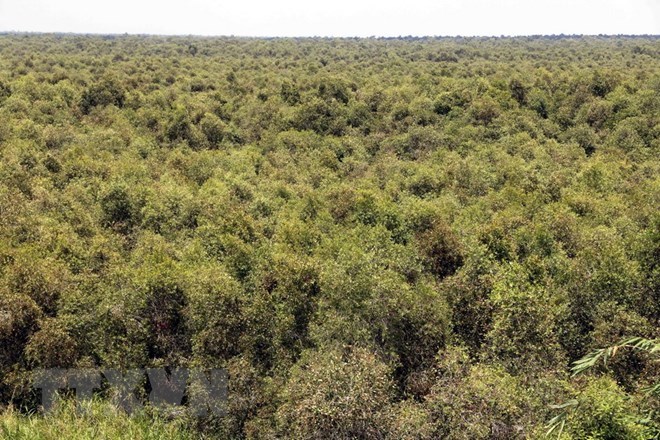 Forest in Ca Mau province 
These violations damaged 252 hectares of forest areas, down 47 percent year on year.
In April alone, 1,140 violations were reported, down 41 percent on year. Two hundred cases of deforestation took place during the month, mostly in the northern mountainous province of Dien Bien's Muong Nhe district and the Central Highlands province of Dak Nong. The figure represented a decrease of 42 percent from last year.
The country also recorded 14 forest fires in April, destroying 23 hectares of forests. Most of the fires were spotted in northern provinces, including Quang Ninh, Lai Chau and Bac Giang, due to the local widespread dry condition and slash-and-burn farming practice. 
The outcomes were attributed to local drastic implementation of forest protection measures. 
The Vietnam Administration of Forestry urged localities to continue their efforts to reduce the 2018 number of violations and damaged forest areas by 20 percent compared to 2017.-VNA