Da Loc Commune protective coastal forest in Thanh Hoa Province has become a huge dumping site as large amounts of rubbish are being washed up on the beach. 
According to the local people, Da Loc Commune has about 400 hectares of protective forest along over five kilometres of the beach. Throwing rubbish into the rivers and sea has been an on-going problem for years.
A local said, "Every time the tide rises, it will wash rubbish ashore. When the tide goes down, the rubbish remains tangled in the trees and on the beach."  
Vu Van Dinh, chairman of Da Loc Commune, admitted that pollution was a serious problem and they needed help. Dinh said the rubbish was generated both from Da Loc Commune and other places upstream. Rubbish is thrown into the rivers and it makes its way to the sea. 
Dinh said they needed a programme to raise public awareness about the issue. 
"We have set up a committee to work with related agencies and youth unions in the commune and schools to clean up the beach and the embankment once a week. But it's hard to take down rubbish from the trees because the tides bring in rubbish every time," he said.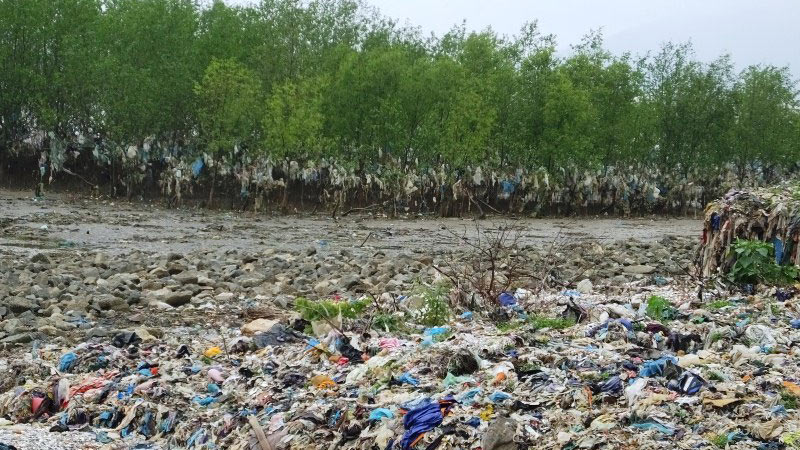 The tide brings in rubbish to the forest in Thanh  Hoa Province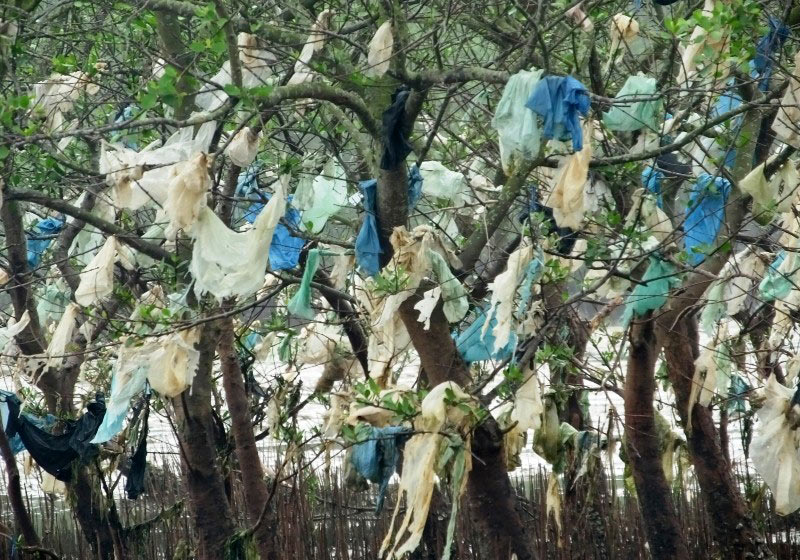 Rubbish remains tangled in the trees when the tide goes down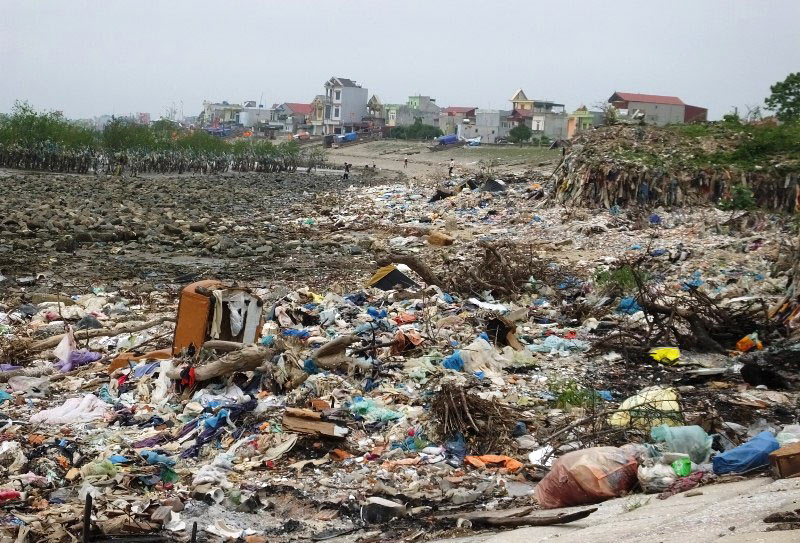 Dtinews