Vietnam has over 14.41 million hectares of forest, of which, standardized area is over 13.71 million hectares, with forest coverage ratio of 41.45%, according to latest statistics announced by the Ministry of Agriculture and Rural Development (MARD).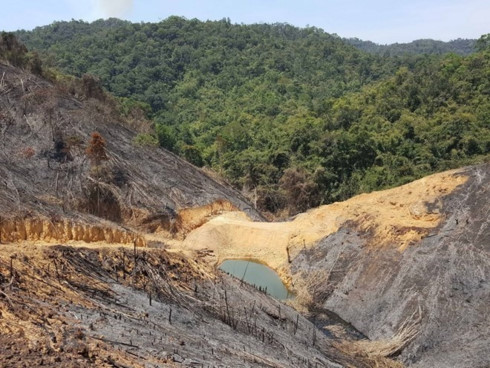 Accordingly, as of December 31, 2017, the country had 10,236,415 hectares of natural forest, and 4,178,966 hectares of planted forest.
After the announcement of statistics on forest situation, the MARD has asked the Vietnam Administration of Forestry to build a database on national forest resources. The administration was also requested to manage and use the database on forest and forestry land at national scale and in each locality.
The People's Committee of centrally-run cities and provinces should assign People's Committee of districts and communes to implement their responsibilities in forest protection and development in line with regulations.
Localities nationwide are required to use data on forest conditions to review and adjust their forest planning and plans on forest conservation and development each year.
The MARD also required localities where areas of natural forest shrank in 2017 to clarify the cause of the fall in natural forest and the responsibilities of relevant individuals and organisations.
VNA