Authorities in the central province of Quang Tri have just warned local people of the appearance of leopards in the area, which was believed to have attacked goats at a local farm.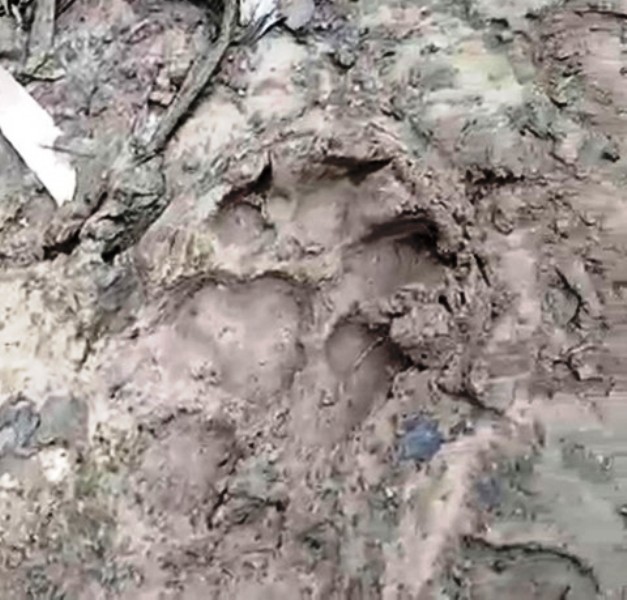 Footprints believed to be of leopards found at a farm in Quang Tri Province on March 1
Chairman of Hai Lang District's Hai Lam Commune People's Committee, Nguyen Minh Hoang announced on March 1 that the owner of a farm in the area, Nguyen At, has just informed them about the missing of 13 goats and footprints of strange animals at his farm.
"We have sent a team of forest rangers to check at the farm," Hoang said. "There were animals' footprints around the site. Investigations showed that these footprints were of a leopard weighing between 50-60 kilos and another smaller one."
According to Nguyen At, he first discovered the goats missing several days ago and on the morning of March 1, he discovered some more dead and half-eaten beside unidentified animals' footprints at his farm.
"A neighbour also found a goat's skeleton near my farm," At said. "We first thought that the goats were attacked by a tiger."
The commune's chairman said the leopards may come from a nearby forest and they would first set up a team to guard and chase the animals back to the forest and warn local people of the danger.
Dtinews