VietNamNet Bridge - Vietnam had a bumper year in attracting FDI (foreign direct investment) in 2017. The three coal-fired thermal power projects registered by Japanese investors had total capital of $7 billion.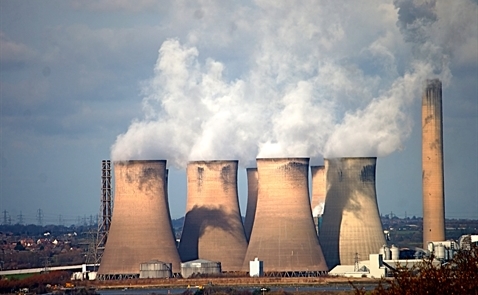 The government is calling for investments in power projects
The projects - Van Phong I, Nghi Son II and Nam Dinh I – accounted for 40 percent of total FDI capital registered in the year. 
The government is calling for private and foreign investments in power projects to help ease the burden on the state budget. 
Under the power development plan, Vietnam hoped to see seven coal-fired projects registered in 2017 which would become operational in 2021-2022. FDI capital in thermopower projects would be expected to be double the real figure.
According to GreenID, China tops the list of financiers who are pouring money into coal-fired projects, followed by Japan and South Korea. However, since 2017, the investments from Japan are higher than China.
The main motive for Japan to boost investments in coal-fired projects in Vietnam is the expansion of markets for its companies. In general, three subjects are involved in every project, including investors, bankers and EPC contractors.
"As such, the final purpose of investments is exporting technologies and equipment from investment countries, thus bringing jobs and profits to companies," said Nguyen Thi Hang, coordinator from GreenID.
The Keidanren Japan Business Association lists Vietnam among the target countries to promote the use of coal in Asia. Vietnam is the second largest recipient of Japanese capital for coal-fired projects, after Bangladesh, on the regional map of "hot spots" for coal power development.
The government is calling for private and foreign investments in power projects to help ease the burden on the state budget. 
In an effort to minimize risks to the environment, investors are asked to use supercritical and ultra supercritical technology.
According to NRDC (Natural Resources Defense Council), Japan has been advertising  its advanced technology to boost its coal-fired power technology. 
However, experts believe that the technology is just a little better than the technology used in Vietnam. The Japanese technology reduces the consumption of fuel and operation cost, while the CO2 emission volume reduced is insignificant, just 7-9 percent.
In addition, the improvements of the boiler technology do not have much relation to the control of the emissions of dust and toxic gases such as NOx and SOx. 
Since the technology used to control the emissions is very costly, it will only be installed as per the request by host countries.
Meanwhile, in Vietnam, the emission limit is still high, while the supervision and sanctions are too weak.
Under the seventh plan, the coal-fired power capacity would increase by five times by 2030, which also means high economic and environmental risks, according to Hang.
RELATED NEWS
Scientists oppose building of coal-fired power plants
Hanoi fumbles about solutions to combat air pollution
Kim Chi