VietNamNet Bridge – Deputy Prime Minister Trinh Dinh Dung has signed a decision to establish the Phia Oac-Phia Den National Park in the northern province of Cao Bang.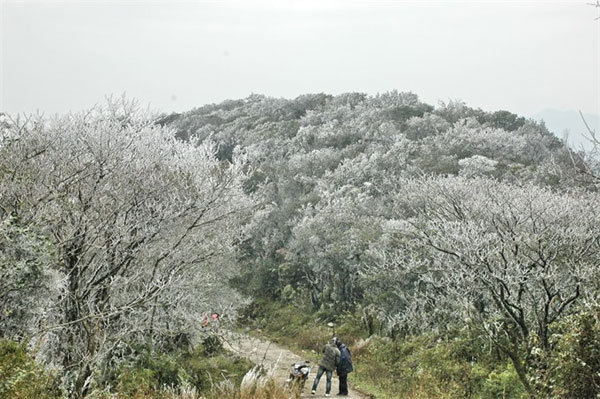 Phia Oac - Phia Den National Park will be a more popular destination to tourists. — File Photo
The park is aimed at protecting the local ecology and diversity, comprising 90 genres of plants and 58 rare animals as well as cultural values, landscapes and ecological environment.
The park, which used to be a nature preservation area, has been established to protect the natural forest area and increase the green cover from 84 per cent in 2016 to 95 per cent by 2030, creating a more conducive environment for flora and fauna.
The National Park covers an area of some 10,600ha, stretching across four communes including Thanh Cong, Quang Thanh, Phan Thanh and Hung Dao, and Tinh Tuc Town of Nguyen Binh District in Cao Bang Province.
The Government has tasked the park's managing board with protecting the existing natural forest land while enriching it by growing rare and native plants. The board will also be responsible for improving the forest's capability to retain more water, prevent erosion and flood, and protect the ecology, so that people are encouraged to live in the lower areas.
The managing board has also been directed to conduct scientific research on preservation, improve people's awareness on environment and biological diversity, and train manpower to save wild animals.
The park has three functional zones: strictly protected zone, ecological recovery zone and administrative zone. The first zone covers more than 4,000ha, with various kinds of forests, including tropical rain forest and short-tree (temperate climate) forest.
The buffer zone of the park, with an area of over 8,200ha, stretches across six communes -- Phan Thanh, Thanh Cong, Quang Thanh, Hung Dao, Vu Nong and The Duc, as well as Tinh Tuc Town of Nguyen Binh District, Cao Bang Province. 
Source: VNS