VietNamNet Bridge - This annual selection was compiled by Tin Moi Truong, a member of the Vietnam Association for Nature and Environmental Protection, and journalists.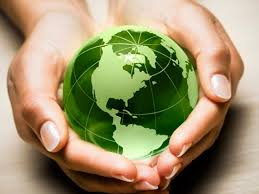 1. Pham Binh of Huong Son district in the central province of Ha Tinh in February caught a rare green frog in San Duong Forest in Truong Son Mountains.
The green frog, or Rhacophorus maximus, in the past was found only in Nepal, China, India and Thailand. In 2008, Vietnamese scientists found the species in the Yen Tu mountain area. The pigmented cells on the frog's skin can change from fresh green to dark brown, thus allowing it to hide from enemies.
2. The Da Nang City Tourism Association in March asked the PM and ministries to reconsider the plan on the development of Son Tra National Tourism Complex.
The association said that Son Tra peninsula must be kept intact and that accommodations should no longer be built there. 
3. The $107 million Da Phuoc Solid Waste Treatment Complex developed by VWS in Da Phuoc commune in Binh Chanh district caused a bad odor in the southern part of HCMC. People lodged a complaint to the city, asking it to take measures to give the environment back to residents.
The government inspectors have announced a decision to inspect the project.
4. MONRE on June 23 granted a license to Vinh Tan 1 Power, allowing the company to submerge 918,533 cubic meters of sludge collected from passage dredging.
Son Tra peninsula must be kept intact and that accommodations should no longer be built there. 
The information faced strong opposition from the public. In August, MONRE Minister Tran Hong Ha and chair of Binh Thuan province agreed that the 1 million cubic meters of sludge won't be submerged in Tuy Phong waters area.
5. Dr. Dang Huy Huynh, former director of the Institute of Ecology and Biological Resources (IEBR), became the first Vietnamese named an ASEAN Biodiversity Hero.
He was one of 10 people in the region who received the title on the occasion of the 50th establishment anniversary of ASEAN.
6. PM Nguyen Xuan Phuc in August released a decision on disciplining a number of officials related to the Formosa environment scandal which occurred on the central coast in 2016, causing serious damage to four provinces in the region. The officials included Nguyen Minh Quang, who was MONRE minister in 2011-2016.
7. The "Truong Son Mountains Biodiversity Conservation" research project won first prize in the environment field of the Vietnam Talent Award. The author was Dr Nguyen Ngoc Sinh.
The Vietnam Talent Awards 2017 were presented in Hanoi on November 16, honoring persons with practical inventions and initiatives.
8. At least 385 people died and VND60 trillion were lost in natural calamities in 2017.
RELATED NEWS
Formosa to pour additional $1bn into steel project
Supervise Formosa Ha Tinh's operations: Deputy PM
Chi Mai