VietNamNet Bridge – Camera traps in Vu Quang National Park in central Ha Tinh Province recently captured pictures of elephants, affirming the existence of the giant mammal.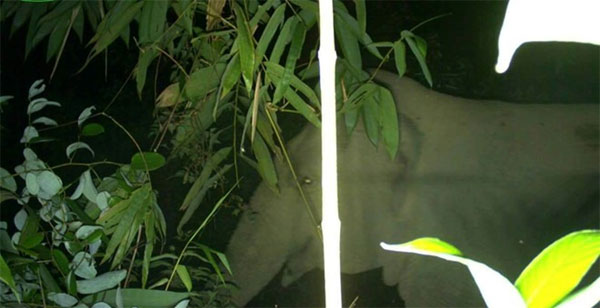 Photo of an elephant captured by camera traps in Ha Tinh national park. Photo courtesy of Vu Quang National Park
According to the park's deputy director, Nguyen Thuong Hai, the park is going to survey the number of elephants in the herd, which were discovered through the cameras and by residents living near the park's buffer zones.
In recent weeks, rangers followed residents' reports and found elephant footprints in the park forest, including both mature and baby elephant footprints.
The footprints were scattered across three sites at the park, and rangers could not identify if they were footprints of elephants from the same herd or from different herds.
Later, the rangers set up camera traps and captured photos of two mature elephants. Hai said the survey will be conducted in a forest area of 20,000ha in 25 zones of the park near the province's Huong Khe and Vu Quang districts in order to affirm the presence of elephants.
The park will then set up a protection plan to take care of the rare mammals.
In related news, rangers in Huong Son District last Saturday released eight masked palm civets (Paguma larvata) and seven giant Asian pond turtles (Heosemys grandis) back to nature.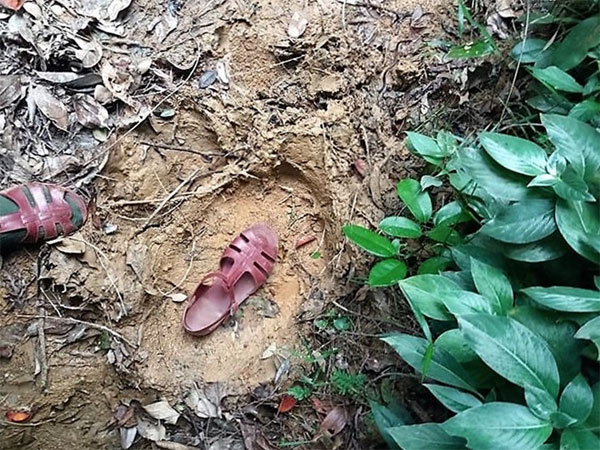 The elephant footprints found at the park. Photo courtesy by Vu Quang National Park
Earlier, rangers patrolled the district and caught Nguyen Van Thinh, a local, carrying the civets and turtles to be sold as food. They seized the animals and fined Thinh VND12 million (US$529).
The animals were rehabilitated before being released into the wild. Vietnamese laws prohibit the hunting, trading, transporting, storing and killing of wild animals.
Source: VNS