VietNamNet Bridge – Management of the Muong Phang forest in the northern mountain province of Dien Bien had faced a number of difficulties, said Nguyen Viet Cuong, director of the Muong Phang Forest and Environment Management Board.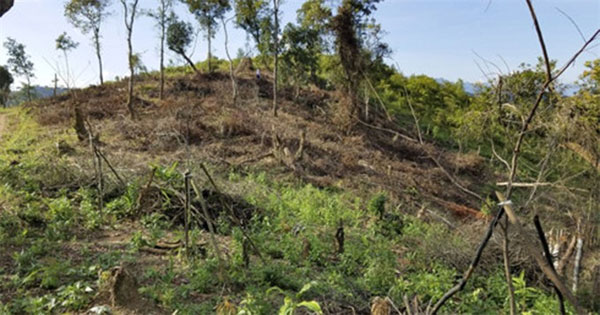 An area of the Muong Phang special use forest in the northern province of Dien Bien. — Photo vov.vn
The forest has a total area of more than 4,400ha, covering Pa Khoang and Muong Phang communes in Dien Bien District, according to Prime Minister Nguyen Tan Dung's Decision 1976/QĐ-TTg issued on October 30, 2014.
The Muong Phang Forest and Environment Management Board manages more than 1,000ha based on Decision 611/QĐ-UBND issued by the Dien Bien Province People's Committee on July 24, 2015.
The management board, Cuong said, had only eight workers so inspections were not performed regularly.
Additionally, the forest is close to the homes of residents in 47 villages, most of whom are Thai ethnic minorities. The management board set up a community system to protect the forest, however the system did not prevent further destruction as the families did not want to stop their neighbours.
The management board has highlighted various hot spots where local residents were taking wood for fires or to build houses. Most of them are in Dong Met, Vang and Co Cuom villages.
Residents from the villages use rafts to transport the wood across Pa Khoang Lake.
Since the beginning of this year, the management board discovered three cases of illegal deforestation and two cases of destroying the forest, across total areas of more than 8,300sq.m.
Pham Van Khien, deputy director of the Dien Bien Forest Management Department, said that the forest area was more than 4,400ha but the department had only three workers to look after it. It is regulated that it should have one worker to management every 500ha, thus the department was seriously lacking forest rangers.
In the future, the department will collaborate with local authorities to provide more education on forestry protection and legal requirements to local residents.
They would also put in place supportive policies for local residents to prevent them from destroying the forest to earn a living.
The Muong Phang forest functions as a water source for the Pa Khoang irrigational lake and the Muong Thanh field. 
VNS