Champarama Travel Joint Stock Company have been fined VND70 million (USD3,200) for encroaching upon Nha Trang Bay in the central province of Khanh Hoa.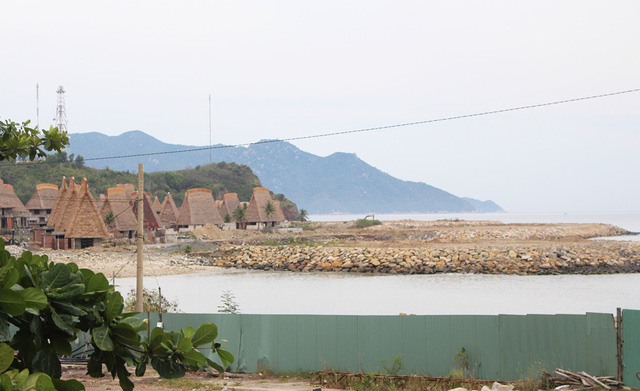 Champarama Travel JS Company poured stone and soil into Nha Trang Bay to absorb over 17,500 square metres 
According to Khanh Hoa Province's Department of Natural Resources and Environment, local authorities have decided to fine the company a total VND105 million (USD4,772) for its violations. 
Dao Cong Thien, vice chairman of Khanh Hoa Province People's Committee, said that the company poured stone and soil into the bay to absorb over 17,500 square metres for its Champarama Resort & Spa project.
Local authorities have also requested the company to stop the violation and restore the old condition of the bay before October 16.
The company has also been fined VND35 million (USD1,590) for not conforming to the environmental impact report when carrying out the project.
The Champarama Resort & Spa project, which has a total investment of VND1.2 trillion (USD54.5 million), includes different services such as sports, spa, entertainment and restaurant.
According to local authority approval, the project covers 44 hectares, which exclude the water surface area.
Early last year, Nha Trang Sao JSC was also fined VND70 million for illegally encroaching upon the water surface of Nha Trang Bay and violating environmental regulations.
dtinews