Quang Ninh provincial authorities have imposed a fishing ban in the core area of Ha Long Bay after investigations of fishing activities in Ha Long Bay and Bai Tu Long Bay. The province has launched a campaign to protect local marine resources.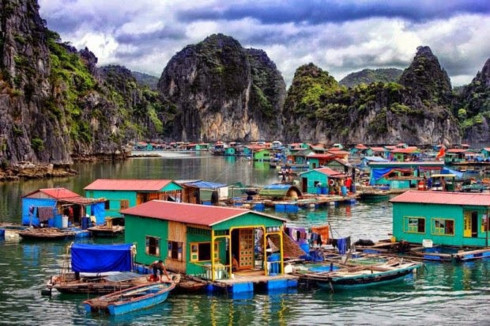 Ha Long Bay, a world natural heritage recognized by UNESCO, welcomes an increasing number of tourists who consume a lot of seafood. Due to overfishing, marine resources in Ha Long Bay, Bai Tu Long Bay, and adjacent areas have been disappearing. 
A ban on overexploitation of marine resources has become necessary to conserve nature and ensure a sustainable livelihood for coastal people.
N
guyen Van Doc, Secretary of the Quang Ninh provincial Party Committee, said "Quang Ninh will ban all unapproved fishing vessels in Ha Long Bay, Bai Tu Long Bay, and their buffer zones. We'll create eco-tourism services such as fishing and diving."
Quang Ninh province has instructed local agencies to communicate the policy to the public and help fishermen find other jobs. Dang Huy Hau, Vice Chairman of the Quang Ninh provincial People's Committee, said "We'll launch a province-wide campaign. Communications should be expanded. We'll also rein in the overharvesting of marine resources."
This month, the campaign has been widely implemented to protect the natural beauty and biodiversity of Ha Long Bay and promote other types of tourism for resilient development.
VOV5