The Electricity of Vietnam (EVN) Group's Power Generation Corporation 3 (EVNGENCO 3) is submitting an application for a licence to dump waste mud into the sea off the coast of Binh Thuan province, a company official has said.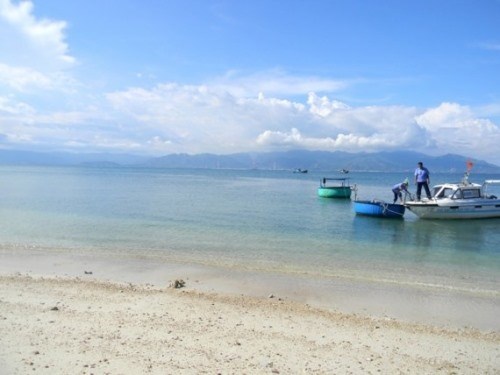 The dumping area is 30ha wide and 8km away from the Hon Cau MPA.
The company is meant to dump 2.4 million cu.m. of mud into the sea area in Vinh Tan commune, Tuy Phong district.
The dumping location is 10km from the Han Cau Marine Protected Area (MPA).
Le Trung Hieu, the company's chief officer, said the mud was collected from dredging canals and quays to build a 100,000 tonne-port for importing coal from Indonesia and Australia to serve three Vinh Tan thermal power plants.
However, by July 8, the Ministry of Natural Resources and Environment (MONRE) had not received any application from EVNGENCO 3 to dump the "materials," MONRE Deputy Minister Nguyen Ngoc Linh said.
Previously, the MONRE had granted a licence to Vinh Tan 1 Power Company – investor of Vinh Tan Thermal Power Plant – to dump 1.5 million cu.m. of mud and waste sand into the sea in Vinh Tan commune of Binh Thuan province.
The dumping area is 30ha wide and 8km away from the Hon Cau MPA.
The sediment consisted mostly of sand, seashells, gravel, clay and mud.
Mud dumping in the ocean is disapproved by experts and the public, who fear that the dredging and dumping will impact the marine ecosystem, compromise the MPA's integrity and affect marine resources and local aquaculture production.
Stretching on a 12,500ha area, the Hon Cau MPA is surrounded by thousands of cliff rocks of different colours and shapes.
The rich marine ecosystem in Hon Cau has all the specific characteristics of a tropical marine region -- a variety of multiple-coloured coral, seagrass beds, valuable and rare marine organisms, etc.
Established in September 2012, the Hon Cau MPA is one of 16 marine protected areas in Vietnam, based on the approval of the Prime Minister.
This marine protected area's aim is to maintain and preserve marine resources and biodiversity, protect the communities of marine creatures and ecological environment, develop ecological economics, maintain the subsistence of residents, and manage and sustainably exploit aquatic resources.
VNA