Hon Hai, a tiny uninhabited island off the south central province of Binh Thuan, attracts thousands of birds every summer.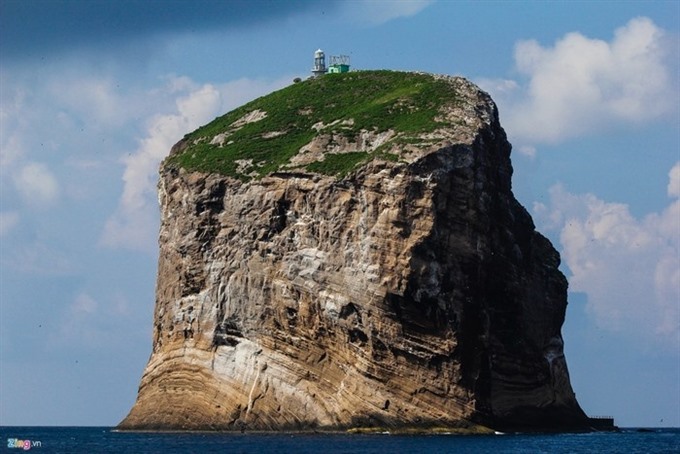 The Vietnamese call it Hon Hai (Shoe Island), because it resembles the "hài" (shoe) that was fashionable in past eras. Internationally, it is known as Poulo Sapate.
There is no freshwater on the island, and those who want to reach it must hop first on to a fishing boat and then a coracle.
Every June and July, thousands of birds return here to lay eggs after months spent on the wing.
This island, which is only 130 metres long and 60m wide, may be uninhabited, but that does not mean it has escaped human attention.
Hòn Hài stands in a critical position, marking Viet Nam's eastern boundary on the world map.
The country has built a lighthouse and a stone plinth to mark its territory. 
VNS