When a bill on amendments and supplements to the Law on Environmental Protection Tax is approved by the National Assembly, environmental protection taxes on HCFC (hydro-choloro-flouro-carbon) solution and plastic bags might be raised because these products have critical impacts on the environment, said a finance official.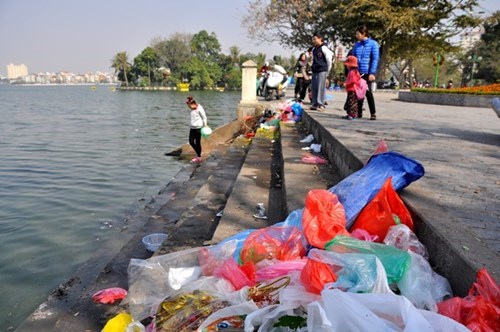 Pham Dinh Thi, Director of the Tax Policy Department under the Ministry of Finance, said that the move aims to raise organisations' and individuals' awareness and responsibility for the environment, hence reducing the use of those products.
According to the international practice and Montreal Protocol, countries are requested to cut down the use of major ozone depleting substances, including HCFC and Vietnam must phase out consumption of the solution by 2030, Thi said.
Meanwhile, plastic bags are taxed heavily or even banned in many countries in the world.
At a recent press conference to introduce the bill on amendments and supplements to the Law on Environmental Protection Tax, Deputy Minister of Finance Vu Thi Mai said that the law is set up to realise the Party and State's policies and guidlines on completing institutions, mechanisms and financial policies on environmental protection while restructuring state budget in the coming time.
The amended law will make active contributions to social development as well as increase the state budget collection, thus creating a financial resource to handle environmental issues while ensuring competitive capacity of the economy.
Mai stressed that the new law will also facilitate tax payers and tax management agencies and promote the renovation of administrative procedures, thus assuring the country's benefits in the context of international integration.
VNA