Over the past decade, Vietnam has made significant progress in ending bear bile farming thanks to efforts from agencies, non-Governmental organisations and the entire community.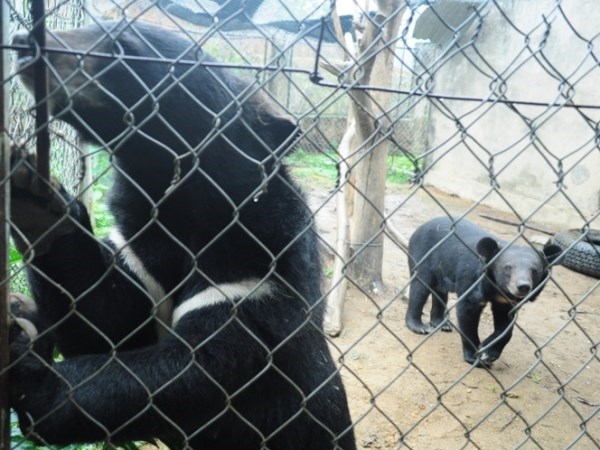 Ministry of Agriculture and Rural Development statistics from 2015 revealed that only about 1,200 bears are kept on bile farms across the country. A record of 4,300 bears bred in Vietnam was reported in 2005.
However, the Vietnamese Government, organisations and community must make greater efforts to close bear bile farms forever.
According to the Education for Nature-Vietnam, the Republic of Korea sterilised all captive bile bears to prevent the expansion of the population of bears that are exploited for their bile. About 660 sterilised bears on 36 farms will be the last to suffer for their bile.
Gilbert Sape, head of Bears and Traditional Medicine at the World Animal Protection (WAP), said the sterilisation programme is a landmark step towards phasing out the bear bile industry in the country.
The 14-year programme, funded by the Korean Government with the support of the WAP and Green Korea United (GKU), aims to prevent new bears from entering the industry, he said.
It sends out a clear message that it is unacceptable for governments to support industries that profit from the suffering and exploitation of animals, Sape noted.
The WAP has called on countries that breed bears for their bile to follow the RoK's example.  
Since 2003, the WAP has worked with the GKU to encourage Korean people to protect bears in the country.
In 2014, the Korean Government and the Bear Farmers Association reached an agreement to end bear bile farming.
VNA