VietNamNet Bridge – The People's Committee of central Thanh Hoa Province has allowed the Nghi Son Refinery and petrochemical limited liability company to release waste water into the sea, provided it meets environmental protection requirements.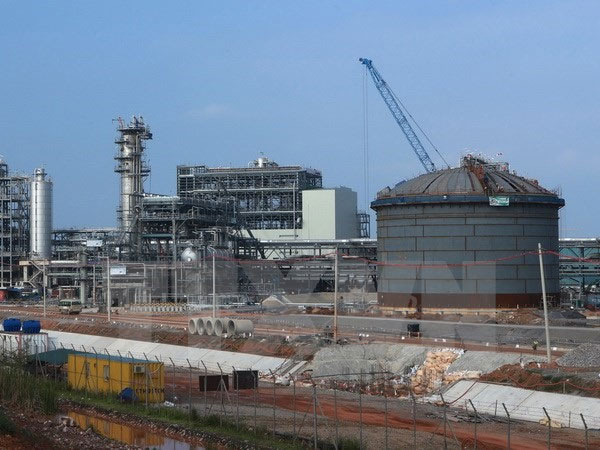 Nghi Son Refinery and petrochemical company. – Photo: VNA/VNS
Nguyen Van Thi, head of the management board of Nghi Son economic zone and local industrial parks, said environmental indicators on waste water during the trial operation of the company's oil refinery and petrochemistry met the required standard.
The company is allowed to discharge waste water straight into the sea along the coastal area of Hai Yen Commune, Tinh Gia District, from May 1 this year to February 28 next year.
The released waste water can be discharged on a 24 hour basis with a flow of maximum 500cu.m per day.
The waste water quality released into the environment must not exceed the limited level as set by the national technical standard on industrial waste water. Accordingly, the water temperature must be lower than 40 degrees Celsius. All indicators -- lead, water and cyanide -- must be below 0,715mg per water litre, 0,0143mg per water litre and 0,143mg per water litre, respectively.
The local People's Committee asked the company to continuously monitor waste water flow at the location, which is connected with a channel leading water towards the coastal area.
The company has also been asked to conduct waste water quality monitoring once every three months at three locations – water release point, the location 500m from water release point to the north and the location 500m from water release point to the south.
The company was also ordered to operate the waste water treatment system following procedures and technology presented in the document, take responsibility for environment preservation and stop releasing waste water in case of any incident.
The provincial People's Committee assigned the local Department of Natural Resources and Environment and Tinh Gia District's People's Committee, to inspect and supervise waste water quality of the company. 
VNS