Construction of the Vietnam Bear Sanctuary – Phase 2 in the Tam Dao National Park of Vinh Phuc northern province has been completed, announced the Animals Asia on April 19.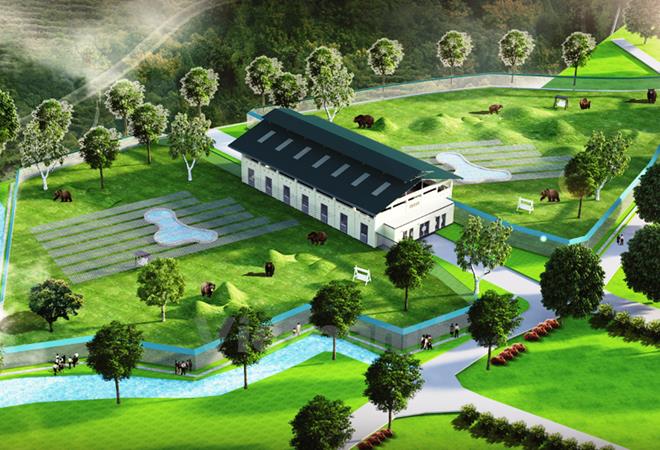 Design of the two seminatural outdoor enclosures linked with two double bear houses at the Vietnam Bear Sanctuary in Vinh Phuc
Covering a total area of more than 5,600 square metres, the 10 billion VND (nearly 440,000 USD) project was implemented by the Animals Asia and the Vietnam Forest Protection Department under the Ministry of Agriculture and Rural Development.
It includes two seminatural outdoor enclosures linked with two double bear houses, each containing two rows of conjoined concrete dens, as well as rehabilitation areas for special-care bears.
The sanctuary, the first of its kind in Vietnam, will be open for students and visitors to study bears' habitats, thus raising their awareness of protecting the species.
The Animals Asia will take care of the bears and operate the rescue centre for 15 years before handing over it to the Vietnamese side.
Vietnam is the first country to prohibit illegal bear-keeping for gall, showing the Government's determination and strategic vision to stop this activity. 
According to the latest statistics from the Vietnam Forest Protection Department, there are about 1,245 Asian black bears are being held in captivity in 430 bear farms nationwide. 
The Animals Asia started bear rescue activities in Vietnam in 2006 and is committed to caring for rescued bears. As many as 177 bears were rescued, including 161 ones currently living in the sanctuary.  
The organisation has worked together with authorised agencies and forest protection sector to save bears and disseminate bear protection laws. It also held several programmes on animal protection for students.
VNA