The Animals Asia said it has received two Asian black bears handed over by an individual in An Khe town in the Central Highlands province of Gia Lai, raising the number of bears saved by the organisation in Vietnam to 177.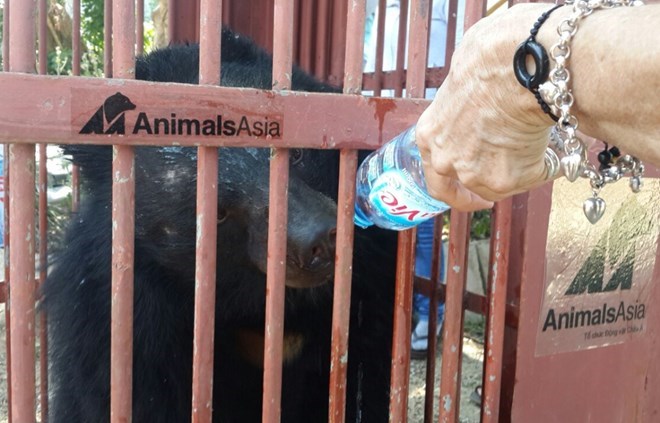 A rescued bears
The bears (Ursus thibetanus) have been raised in captivity since 2005 in a company that processes forestry products.
Their owner voluntarily handed them over to the Vietnam Bear Sanctuary, which was set up by the Animals Asia at the Tam Dao rescue centre in the northern province of Vinh Phuc.
The bears were transferred from their cages to a truck to head to the sanctuary on April 11 and their 1000-km journey is expected to end at noon on April 14.
Doctor Weng Yang Nash from the Vietnam Bear Sanctuary said both are in quite healthy though showing signs of being held in captivity for so long, such as repeatedly bashing their heads against their cages. 
The 12-year-old female bears have been named Bazan and Wendles.
According to the latest statistics from the Vietnam Forest Protection Department, there are about 1,245 Asian black bears are being held in captivity across 430 bear farms nationwide. 
Founded in 1998, the Animals Asia works to end bear bile trade and is committed to caring for rescued bears.
VNA