As many as 113 Javan pangolins (Manis javanica) weighing 513.5kg, the largest ever number, were rescued on April 6 by the Wildlife Research and Conservation Centre (WRCC) and Cuc Phuong National Park.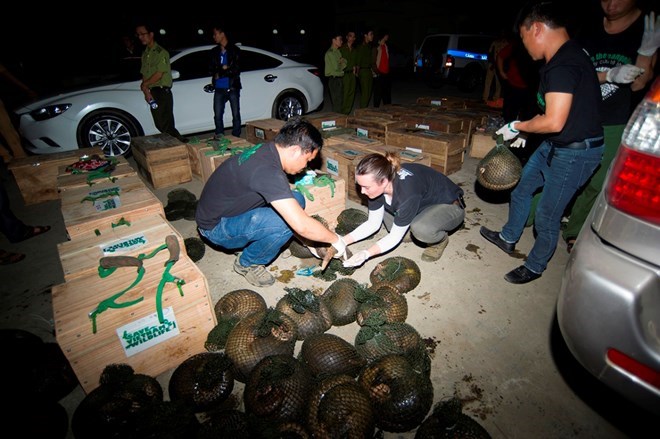 Rescuing Javan pangolins
Illegal traders were detained in northern Hoa Binh province on April 5 while carrying the animals from central Ha Tinh province to the northern border.
The pangolins have been provided with veterinary checkups at the Cuc Phuong National Park's facilities. Those in good health will be released into the wild within two months.
The WRCC has rescued and returned to the wild 222 Javan pangolins since early 2016.
VNA