VietNamNet Bridge - Vietnam is determined not to sacrifice the environment in exchange for foreign direct investment (FDI).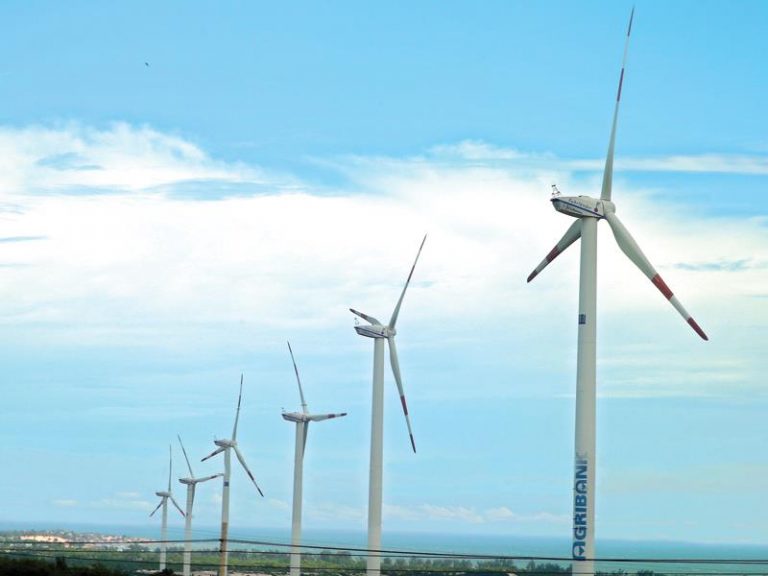 The government, recently reviewing 25 years of (1988-2012) FDI, has decided that Vietnam needs to attract low-carbon FDI and develop a green economy.
A national strategy on green growth aims to improve efficiency in using natural resources and protecting biodiversity and ecosystems.
To date, Vietnam has gained encouraging achievements in this field. Nguyen Mai, an expert in FDI, now chair of the Vietnam Association of Foreign Invested Enterprises (VAFIEs), cited a report by The Financial Times in July 2015 as saying that with an 8.14 score, Vietnam is leading emerging markets in terms of attracting FDI for green growth.
Vietnam is determined not to sacrifice the environment in exchange for foreign direct investment
However, big problems still exist. Mai, in his article published in a local newspaper, pointed out that though the energy consumption ratio of one percent of GDP growth rate has decreased from 2.1 in the early 2000s to 1.3, it is still much higher than the requirements needed by a green economy.

"The acceptance of too many foreign-invested projects in some classic industries such as cement, steel, oil refinery and thermopower has led to the rapid increase in the volume of greenhouse gas emissions, causing bad effects to the environment," he wrote. 

"The number of projects in the renewable energy sector remains modest, though Vietnam has great potential to develop the projects," he added.

Though Vietnam has nit reached an alarming level in emissions like China, domestic and international organizations have warned about Vietnam's worrying situation as the smoke and dust concentrations in some large cities have exceeded the permitted level. 

Meanwhile, rivers and lakes have become so polluted that their water cannot be used for people or cattle.

The cement industry has developed rapidly in the last few decades since Vietnam shifted to a market economy.

The cement capacity has soared from several millions tons in 1991 to 80 million in 2016, according to the Vietnam Cement Association. The figure is expected to increase to 100 million tons by 2020, though operating plants and plants under construction alone can provide enough cement by that time.

Vietnam has exceeded Thailand and Indonesia to become the biggest cement producer in ASEAN as the two countries stopped building new plants after the 1997-2002 regional economic crisis.

Mai thinks the cement production capacity should not be more than 100 million tons per annum, and that Vietnam should not attract more FDI into the field.
RELATED NEWS
Eco experts back 'green economy'
Thien Nhien