Fishermen in central Ha Tinh Province on Monday afternoon released three little dolphins in the ocean.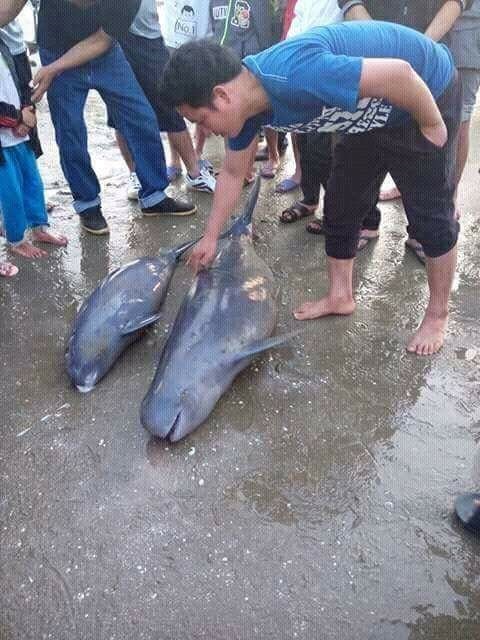 Two dolphins die after being rescued. 
The dolphins were accidentally caught in the fishing net of Duong Van Nuoi, a fisherman in the province's Loc Ha District.
Nuoi said when he and his crew were fishing near the shore for anchovy, they found three dolphins in weak health conditions trapped in their net.
The fishermen freed the dolphins into the ocean but unfortunately, two of them died later.
The fishermen buried the marine mammals at a local site.
The mammal is rarely seen in the waters close to the shore. 
VNS