Weather experts expect the southern region to  experience less drought and salinity and more unseasonal rain during this year's dry season.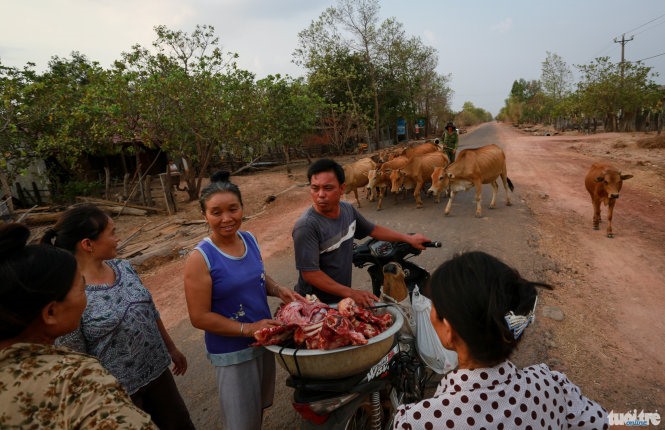 They say that the region is an area affected by the neutral phase, a transit stage between El Nino and La Nina.
Nguyen Kiet, head of the Forecasting Office under the Southern Regional Hydrometeorological Centre, said Vietnam and the southern region in particular have experienced the longest El Nino phenomenon in history, from late 2014 to early 2016.
In the dry seasons of 2015 and 2016, severe salinity and drought caused heavy damage, especially in the Mekong Delta.
During the neutral phase, rainfall is high and there are frequent unseasonal downpours.
Kiet said that between January and March 2016, the southern region saw no unseasonal rain, but in January and February this year, provinces from Bình Phước to Cà Mau experienced rainfall of about 100mm.
Ben Luc area along the Vam Co River. The rains can also replenish water sources in the Mekong Delta, with water levels in the Tien and Hau Rivers set to nearly double over the same period last year.
According to Dong Dien River was 0.9 grams per litre.
Meanwhile, in the Mekong Delta region, the level was 22.9 grams per litre at Ganh Hao River.
Bui Thanh Giang, Deputy Director of the Saigon Water Supply Company, said that if salinity became more severe, the water supply sector in HCM City will work with the management board of Dau Tieng and Trị An reservoirs to pump fresh water.
HCM City Institute of Geography Resources, suggested building reservoirs and using the Lang The flood-drainage corridor in Cu Chi District as a reservoir.
In the dry season, the reservoirs can serve as water supply sources for the Tan Hiep waterworks company as well as the city's farms and industries, he said.
VNS