The government of HCM City has approved a pilot factory project that will treat 200 kilos of rubbish a day for power generation at the Phuoc Hiep Rubbish Dump Area.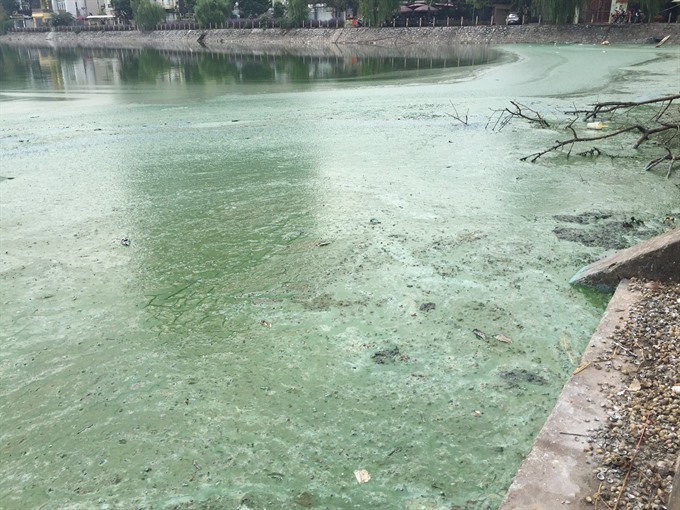 Workers dig and collect waste to enlarge Cau Dua Canal in HCM City's District 4. The city has approved a pilot factory project that will treat 200 kilos of rubbish a day for power generation at the Phuoc Hiep Rubbish Dump Area. 
Japan's Hitachi Zosen Corporation and the HCM City Environmental Company will carry out the project over an eight-month period, and rubbish, which will be categorised in advance, will be collected and transported from households and businesses in Ben Nghe Ward in District 1. 
Last year, the Japanese company sought the municipal government's approval for a complex, which has costs of nearly US$80 million. The firm has spent four years studying different kinds of rubbish, which would be treated and used for energy generation.
The total garbage volume citywide is around 7,500 tonnes a day. Of the volume, 76 per cent is buried.
The Da Phuoc Waste Treatment Complex in Bình Chánh District operated by the Vietnam Waste Solutions Corporation has been blamed for causing a bad odour in the southern region of the city, including in Phu My Hung township in District 7, Binh Chanh District, and Nha Be District.
Following residents' complaints about the odour, the city administration launched an investigation, which identified the Da Phuoc Waste Treatment Complex as the source of the smell. 
JICA supports Hanoi with new waste treatment technology
The Japan International Cooperation Agency (JICA) will support Hanoi City with new waste treatment technology under the framework of a project to develop sanitary landfills in the city.
Fukuoka Prefecture's Department of Environment has collaborated with Hanoi to complete construction of a pilot landfill model using technology known as the Fukuoka method in Xuan Son Commune in Hanoi City's Son Tay Township, according to the JICA Vietnam Office.
This waste disposal method enhances the decomposition of waste by installing pipes under the ground of the landfill and activating microorganisms in soil.
Thanks to the method, decomposed waste layers will sink deeper compared to other traditional landfill (anaerobic) dumped at the same time. Accordingly, the land-filling time will last longer.
Besides, compared to completely open land-filling (waste is just dumped without processing), the Fukuoka method almost eliminates typical foul odor.
JICA said the annual increase in the amount of waste and changes in waste quality have resulted in the lack of sanitary landfill sites, posing a serious problem for Hanoi. In addition, environmental sanitation and other problems such as odor and wastewater discharge have also been its headache issues.
Therefore, the new waste treatment technology will help Hanoi address its environment issues.
VNS/SGT